They did it – Dutch clinics continue ADHD care during COVID-19
While many of us have been under social distancing and other lockdown restrictions, the demand for mental health assessments has not disappeared and many clinics must plan for what is next. After many years of research and development, we launched the ability to use of QbCheck in the home setting together with two leading clinics in The Netherlands, ADHDcentraal and PsyQ The Hague.
Through a new voucher functionality with QbTest Telehealth, powered by QbCheck, it has enabled them to continue diagnostic assessments and treatment follow up and many clinics have followed their lead since. Prof. Dr. Sandra Kooij, PsyQ Psychiatrist and Head of the Dutch Expertise Center Adult ADHD, and Mr Jan-Eidse van Melle, Managing Director of ADHDcentraal, have kindly shared their experiences.
Adapting to the new way of working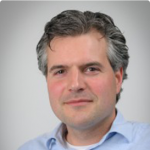 Jan-Eidse van Melle, ADHDcentraal: We are always interested in working with the latest, evidence-based tools available to provide the best care. That is why we already use QbTest in our clinics to gain objective data for our diagnostic process. With the changing situation of COVID-19, we anticipated the need to have an alternative in place for our patients to be able to continue receiving care when the lockdown was introduced. We learned about this capability to be able perform testing outside the clinic setting and took part in a feasibility initiative, which we saw as a new opportunity to offer care remotely to our patients.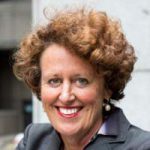 Sandra Kooij, PsyQ: We were following the developments of the new voucher testing functionality with QbTest. We thought that it might be the future, that people can test at home in one's own time and at their convenience. We welcomed the fact that Qbtech took the initiative to speed up this opportunity at a time when we cannot do face-to-face consultations due to COVID-19. Our physical locations were closed, and we were already working online via videoconferencing like everyone else.
Supporting patients utilizing QbTest Telehealth
Sandra Kooij, PsyQ: When we got the green light to go ahead with QbTest and its voucher functionality, we organized into three teams; one team that instructs the patients before the test and issues them with the voucher code, another team to provide technical support, working with Qbtech to ensure a smooth operation of testing as this was our first time testing this way. And finally, we have our doctors and nurses, who interpret the results and give feedback to the patient.
Jan-Eidse van Melle, ADHDcentraal: First and foremost, we wanted to let our patients know that they have this option available to them. Most were happy and comfortable with this option, especially when we explained that the test and the clinical interviews are of similar quality. The nice thing about the voucher functionality as well, is that the set-up is straightforward: the patients receive step by step instructions via the website, explaining how everything works. Since they do the test at home, they can do it in their own time.
Having tested the voucher functionality myself, I can tell you there is an extensive set of instructions that the administrator (usually a parent/carer) or patient are taken through before they take the test. These preparations do a good job answering any questions they may have. We have had some cases where the patient does not have a compatible PC for the test but, overall, this is a new way of working and things have worked smoothly.
Acceptance of QbTest Telehealth by patients and clinicians
Sandra Kooij, PsyQ: From the feedback we have already had, it is working well, and most people can do it at home with some preparation. If the patient has access to a compatible laptop then it is feasible. We can continue to gather data about their symptoms; we use the test to see the medication response or non-response. This is a valuable part of our treatment program.
Now QbTest is being used while we operate virtually, it makes things easier and I don't think it is limited to the changes with the COVID-19 epidemic… It will also be useful moving forward, in times when patients are not able to make it to the clinic, for example, if they have to travel long-distances or have busy schedules. We must make ourselves, as clinicians, more accessible to our patients. To do that we must adapt – it is important that we make these alternatives as easy to use as possible for our patients. That is why we like the immediate feedback on the comparison between the baseline test and test once treatment has started, so we can compare the results at a glance.
Jan-Eidse, ADHDcentraal: We are still in the early stages, however, the feedback we have received shows that people are very happy that we can offer this alternative within the context of the current situation with COVID-19. Patients, overall, have found that administering the test themselves has gone smoothly. Our staff are very encouraged by this and they feel that the barriers have been lifted for them too, being able to continue to perform diagnostic assessments.
Word of advice for other clinics
Jan-Eidse, ADHDcentraal: My view is that the communication with the patients is most important; explaining the purpose of the test, its validity and how it is embedded in the diagnostic and treatment process. That is what we do here to make sure that people understand, both patients and clinicians, that it is not just one test and it is part of a comprehensive process.
It is very important to communicate this process internally among staff too, so that they understand the purpose of the tests, for them to use results in the right way and understand their value. It needs to be explained in context. If you are used to using QbTest, like we are, then it is a great addition to your toolset and building it into your current process isn't complicated.
Sandra Kooij, PsyQ: I would say just try it. We have been well supported by Qbtech, there is always somebody that can help answer our questions. As QbTest customers, our doctors and nurses have all been trained by Qbtech, so we are very familiar with the technology and been brought up to speed with the differences in the reports.
Jan-Eidse, ADHDcentraal: In this time, healthcare providers need to improvise and many clinics, ourselves included, are looking for new evidence-based solutions to meet the needs of patients. This all depends on global partnership, sharing experiences, and then quickly bringing these solutions to life. We have worked hard together with Qbtech to make this all work from a practical standpoint and now more patients can hopefully benefit from this innovation.
I want to make clear that we really appreciate the short time frame in which we were able to set this up – that is where true innovation comes from. I am looking forward to the future to see which other opportunities lay ahead.