Transforming ADHD diagnosis with QbCheck
QbCheck is an FDA-cleared, TGA-registered medical device to empower clinicians, aid ADHD diagnosis, and treatment management.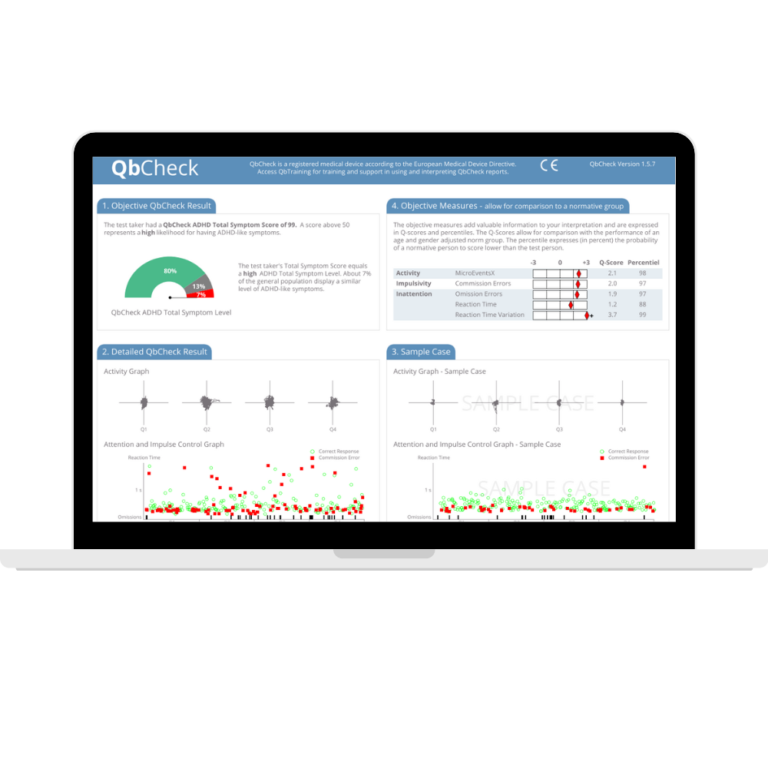 QbCheck allows flexible testing, in-clinic and remote
QbCheck enables healthcare professionals to objectively measure the core ADHD symptoms: inattention, activity, and impulsivity. The easy to use data-driven test allows you to incorporate evidence-based and objective data into your current ADHD assessments and treatment process to better serve the patient population.
Used by over 10,000 clinicians, the web-based solution is FDA-cleared, TGA-registered, and backed by extensive research. Our team of clinicians and researchers are constantly improving our technology to ensure you're getting the most out of it.  
Face-to-face or remote testing
QbCheck is flexible and can be used face-to-face in clinics or remotely. It is suitable for both children and adults aged 6 – 60, with each test taking 15 or 20 minutes.
Like QbTest, the test results are instantly generated and presented in a report that indicates how a patient's performance compares to individuals of the same age and gender who do and who do not have ADHD.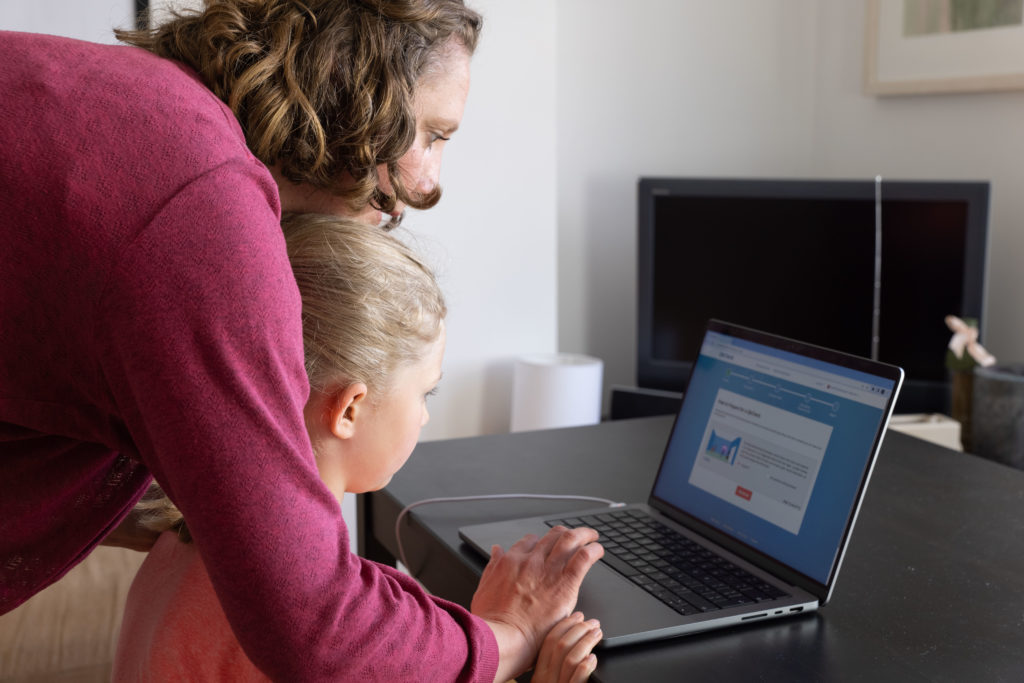 QbCheck is an FDA cleared and CE marked ADHD test. Watch the video below to learn more about what it is and how it measures the three core symptoms of ADHD.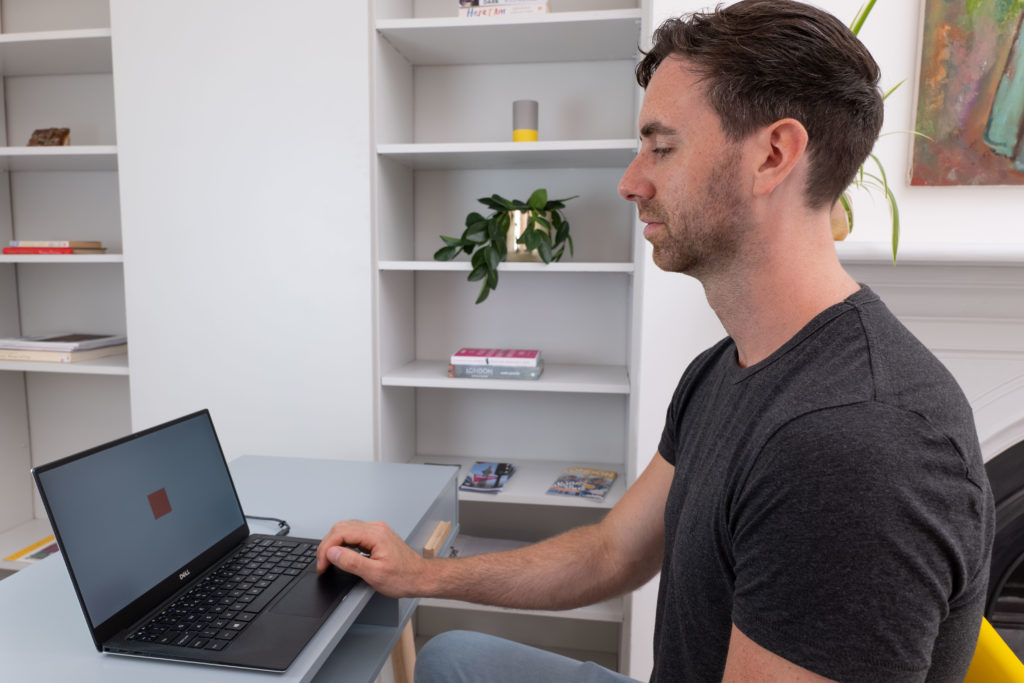 Gain important objective insights on attention, activity and impulsivity
Subjective measures alone don't give a complete picture of a patient's (potential) ADHD presentation and are subject to bias and ambiguity. 
ADHD shares its core symptoms with other conditions, and symptoms in women and girls differ from that of men and boys, making accurate assessment difficult with rating scales and interviews alone. 
"QbCheck has improved the accuracy of my ADHD evaluations, communication with my patients and relationships with referral partners."

Dr Dodini
Clinical Psychologist
Data-driven decision making
By capturing objective data on core ADHD symptoms, QbCheck empowers you to feel more confident in your diagnostic decision-making.
Our test is designed to enhance patient communication and improve data-driven insights in the presence or absence of ADHD symptoms.
Please note: QbCheck is not meant to be a standalone tool for diagnosing ADHD. Instead, it is designed to be added to the assessment process along with a clinical interview and rating scales.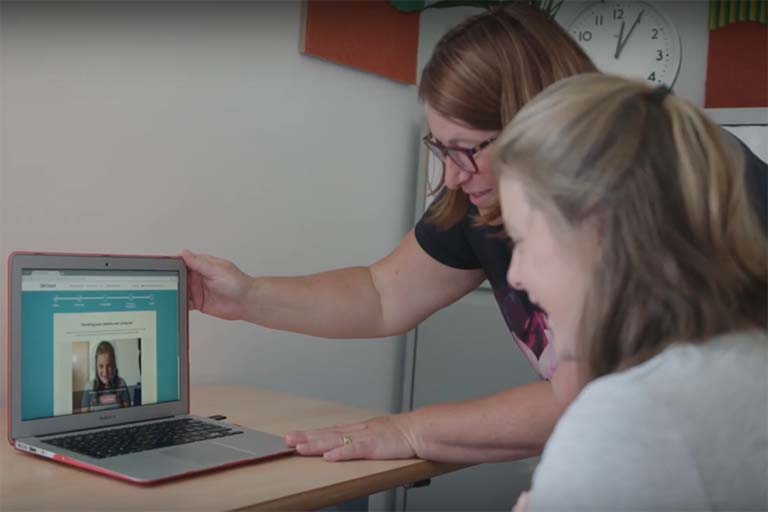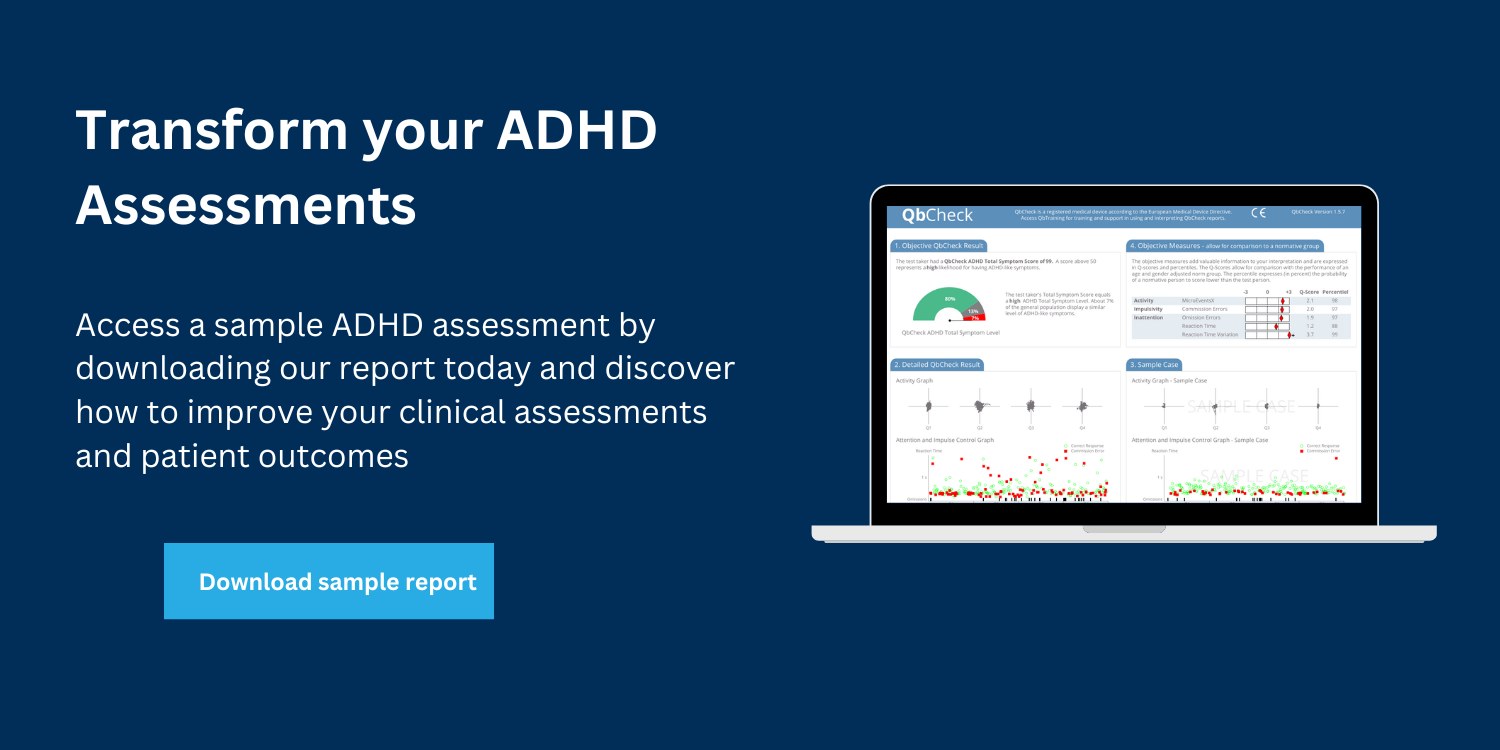 Contact us today to find out more about QbCheck