Welcome to the future of ADHD care: QbTest Telehealth
Testing remotely – how it works…
Clinicians can issue online voucher codes to patients to perform a 15-20 minute task on their own compatible device. This task collects quantitative data on their attention and impulsivity while tracking their physical activity using facial recognition technology.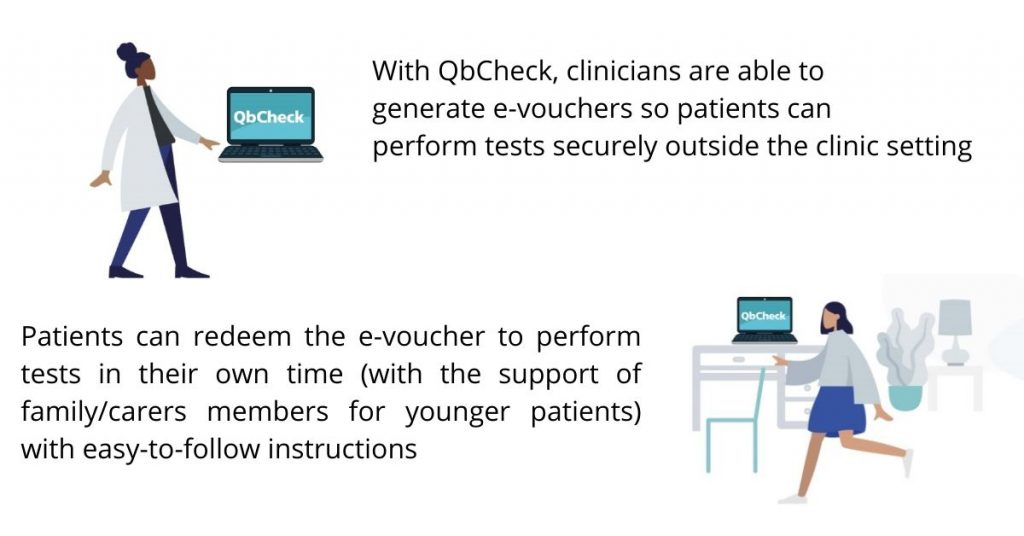 The results of the test are then compared to an age and gender matched norm group. Each test generates a report made available securely in the clinician's online account. Telehealth reports also include an online rating scale that is collated with the report.
Detailed reports
Each completed QbCheck produces a report, available securely in your own account, combined with a completed rating scale.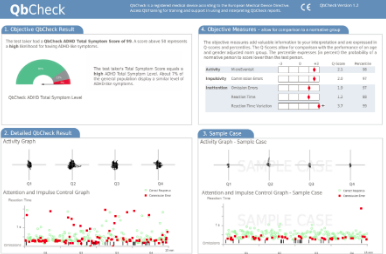 Each report has a breakdown of core ADHD symptoms and a Total Symptom Score assessing the likelihood of ADHD based on a comparison against a normative group of the same age and gender.
Find out how it can work for your practice
Book a discovery call with one of our specialists to learn how QbTest Telehealth can help you reach more patients and continue to provide quality ADHD care: