ADHD Assessments for Adults and Children
Qbtech is a market-leading provider of objective ADHD tests, FDA cleared for use in patients aged 6-60. Clinicians around the world still solely rely on subjective data to diagnose patients, which can provide conflicting information. 
By adding objective measures, with QbTest or QbCheck, clinicians can mitigate subjectivity and get a better understanding of core ADHD symptoms with easy-to-read reports. 
Designed by a team of clinical psychologists
QbTest and QbCheck were designed by a team of clinical psychologists to objectively measure the three core ADHD symptoms. They measure motor activity down to the millimeter and are age appropriate without gamification to get an accurate assessment of patient symptoms.  
We offer comprehensive clinical support from a team of dedicated advisors, ranging from installation and onboarding to refresher training and report consultation*. Healthcare professionals can access this as and when needed in the context of each individual evaluation. 
Backed by clinical research
Supported by over 35 studies and 23 years of scientific research and development

 

Technology-first approach to ADHD assessment

 

Over 10,000 clinicians in 13 countries to assess hundreds of thousands of people each year

 

Studies showed that using

QbTest helped with clinical decision making

and a more efficient diagnosis, and required fewer consultations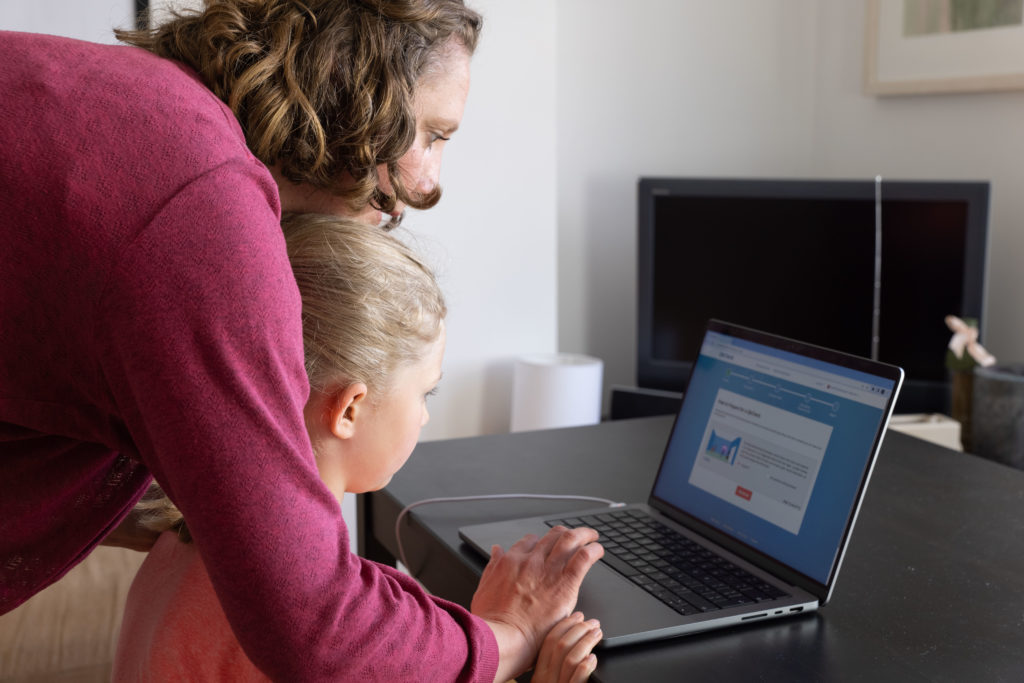 Market-leading ADHD tests
At Qbtech, we provide healthcare professionals with two ways to measure core ADHD symptoms. Made for healthcare professionals, our technology gives you comprehensive reports that provide that compare performance to and age and sex-matched control group. 
Objective data can accurately measure core ADHD symptoms (inattention, hyperactivity, and impulsivity) to inform diagnosis and treatment. Our mission is to give every clinician the tools to evaluate each individual patient more clearly – to have more confidence to rule in or rule out ADHD in adults and children. 
*Only available with QbTest
 **PCs or Macs must meet the minimum specification requirements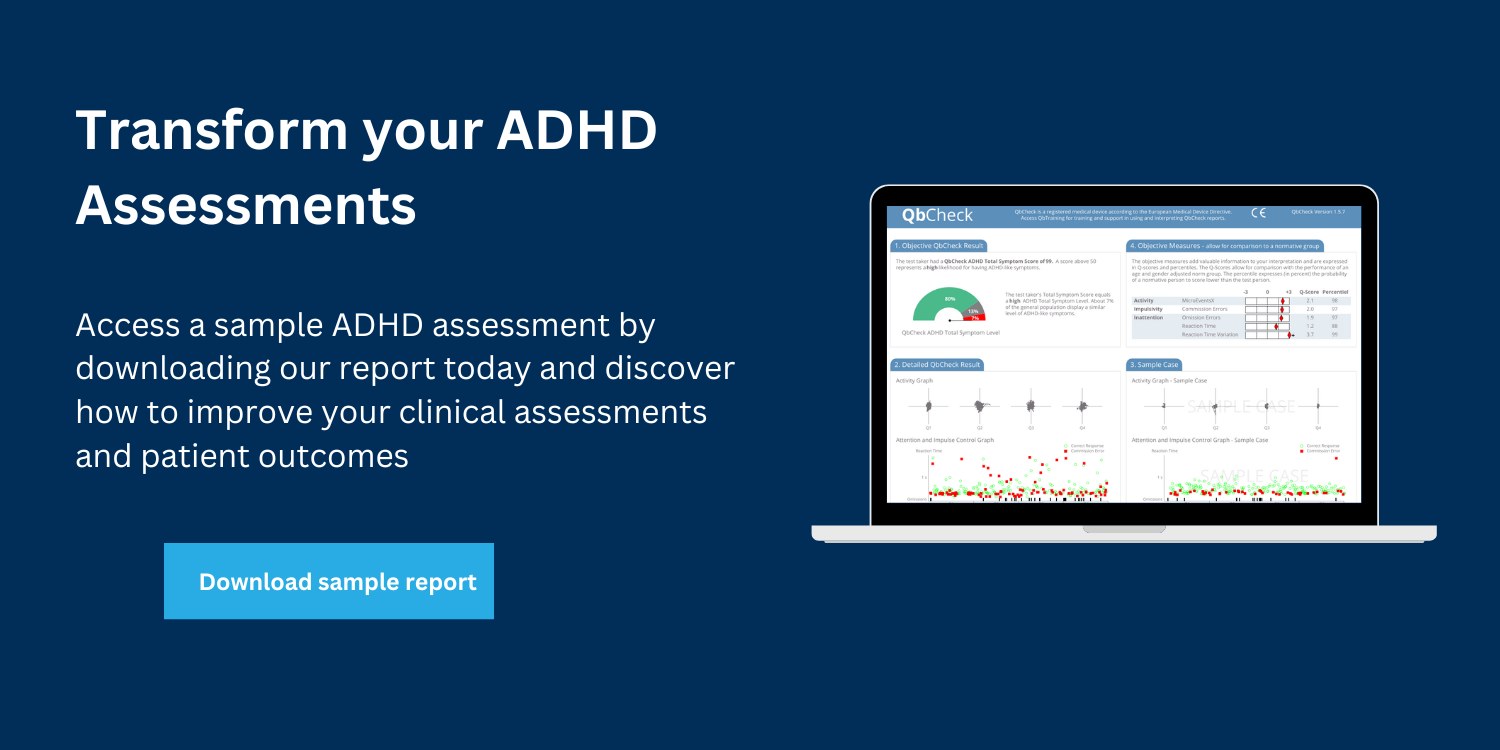 Contact us today to find out more about our tools
Listen to the latest episode of the Rethinking ADHD podcast