Looking ahead: Scotland, CAMHS funding, and better ADHD care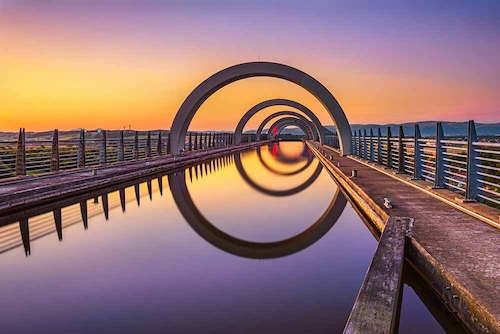 Scotland is leading the way in Mental Health investment through its 2017-2027 Mental health strategy [1], announcing a £120 million investment into the Mental Health Recovery & Renewal Fund – 'the single largest investment in mental health in the history of devolution' [1]. So, what will this mean for ADHD care specifically? We share our thoughts…
Here's what we'll cover:
A quick summary of the investment by NHS Scotland
What does this mean for ADHD care in Scotland?
What is QbTest?
Video: QbTest in practice
A quick summary of the investment by NHS Scotland
As part of the investment, NHS Scotland has ringfenced £40 million to help improve Child and Adolescent Mental Health Services (CAMHS) – where many ADHD referrals are seen. More specifically, NHS Scotland has, through its analyses, identified areas of improvement. This includes a further £15 million funding to manage the increased demand for services and reduce waiting lists. This will include neurodevelopmental assessments [1]. A recent audit however highlights that waiting lists continue to grow and services continue to evaluate effective methods to tackle this [2].
What does this mean for ADHD care in Scotland?
ADHD can be a challenging therapy area for CAMHS teams, specifically, reducing waiting lists and time to diagnosis, which we know are actually increasing across most Health Boards [2]. QbTest is a proven technology, NHSE backed as part of a 3-year National programme with the objective to increase the number of children who receive an objective test as part of their ADHD assessment. By incorporating objective measures of ADHD with QbTest, which can be used adjunct with subjective rating scales and clinical interviews, the evidence demonstrated that services could expedite the diagnostic process and increase confidence levels in ruling in or out ADHD [3]. QbTest is currently in more than 50 Trusts and Health Boards across the UK, and we are excited to work with the first Scottish ADHD services in 2022 [4].
What is the QbTest?
CE Marked and FDA cleared for the assessment and evaluation of treatment for ADHD, QbTest is an objective 15–20-minute test that evaluates the 3 core domains of ADHD [5]. To be implemented alongside rating scales and clinical interviews, it provides unbiased information to support fast and accurate diagnosis [3]. A recent documentary produced by Kent Surrey Sussex Academic Health Science Network highlighted that those conflicting observations are common between parents, schools, and clinicians – one parent described their experience of their child being assessed for ADHD:
"How is it that these two teachers that saw him 6 months apart and they're both saying different things? And then mum is saying something completely different" … "So with this [QbTest], it's an independent thing rather than hearsay" [6].
Hear the experiences of a family taking QbTest and the views of multiple clinicians across different ADHD services in the UK:
If you'd like to learn more about QbTest, why not schedule a brief introductory call with our team to learn how it can benefit your Health Board:
[1] The Scottish Government. (2021, March 16). Mental health strategy: third annual progress report. Gov.Scot. Retrieved December 16, 2021, from https://www.gov.scot/publications/mental-health-strategy-third-annual-progress-report/pages/3/
[2] The Scottish Parliament. (2021, October 7). Child and adolescent mental health services. Retrieved December 23, 2021, from https://www.parliament.scot/~/media/committ/1074
[3] Hollis, C., Hall, C., Guo, B., James, M., Boadu, J., Groom, M., & … Morriss, R.(2018). The impact of a computerised test of attention and activity (QbTest) on diagnostic decision-making in children and young people with suspected attention deficit hyperactivity disorder: Single-blind randomised controlled trial. Journal Of Child Psychology And Psychiatry And Allied Disciplines. doi: 10.1111/jcpp.12921
[4] "Transforming ADHD Care in the East Midlands – QbTest." AHSN Network, www.ahsnnetwork.com/casestudy/transforming-adhd-care-in-the-east-midlands-qbtest. Accessed 16 Dec. 2021.
[5] American Psychiatric Association (2013) Diagnostic and statistical manual of mental disorders: DSM-5. 5th edn. Washington, D.C.: American Psychiatric Publishing.
[6] Kent Surrey Sussex Academic Health Science Network. (2021, November 11). Living with ADHD and the importance of early diagnosis. YouTube. Retrieved December 16, 2021, from https://www.youtube.com/watch?t=298&v=67m2t127ncY&feature=youtu.be