McCall Letterle on the Women & ADHD podcast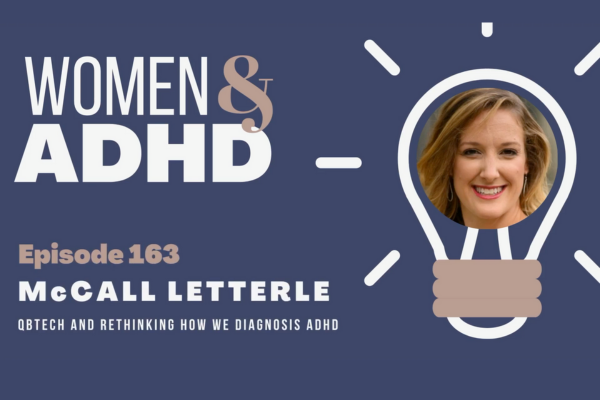 I was recently invited to speak on the Women & ADHD podcast, hosted by Katy Weber.
The Women & ADHD podcast series explores the experiences of women with ADHD and how they have leaned into their strengths following diagnosis. 
We discussed current patient experiences of ADHD, including the impact of long wait times: 
With the long waiting lists, patients are losing years of their life or their education going undiagnosed and untreated.
On the podcast, I also shared how we're working to integrate objective testing into ADHD evaluations and discussed the current state of healthcare systems. 
You can watch the episode in full on Youtube, or to listen, visit the Women & ADHD podcast website. 
If you're interested in hearing more people discuss their experiences with ADHD, don't forget to check out Qbtech's own ADHD podcast, Rethinking ADHD. Guests include former England international rugby player James Haskell, and serial entrepreneur, multiple best-selling author, and in-demand speaker Peter Shankman.