The impacts of diagnosis – Andrea's story (part three)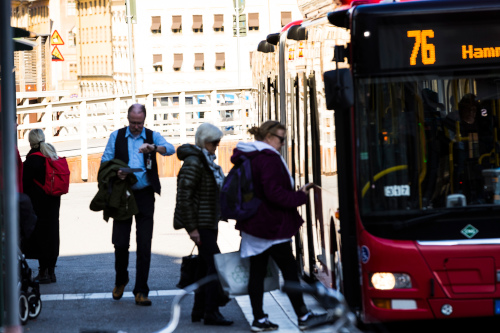 Beyond receiving the right ADHD diagnosis and care, simply knowing that the problems you've been facing throughout your life are not your fault can also be a huge weight lifted. After finally receiving a diagnosis of ADHD in her 30's, Andrea was left knowing what she knew all along – she had ADHD. But it changed her life, as she explains…
The impacts of receiving a diagnosis
This is going to sound strange, but I stopped feeling like a fraud. I knew I had ADHD and I've been told by people close to me that I have ADHD. I was also getting support for ADHD but up until that point it was still suspected, I hadn't received a formal diagnosis. That's why I felt like a fraud, because I was never 100% sure whether I had it. Then, when I finally received the diagnosis, it was a sign of relief. I remember jumping up and down and going "see, I told you". It gave me the confidence to speak up and ask for more help. Particularly at work I could now turn around and say: "I've been telling you this – this is what you need to do to help me remove the barriers at work". It motivated me to ask for help outside of work too. I've been working with a life coach and I told them what my barriers were.
For me, the impacts of receiving a diagnosis were phenomenal – I was over the moon. The only way I can describe it is that I've always felt that my life has been a jigsaw puzzle and I've slowly been putting in pieces to complete this puzzle. This was one of the pieces that were missing. It isn't just, you know, I put it there. It was nice to understand why I've always had this lifelong pattern of symptoms like inattention, hyperactivity and impulsivity.
I now understand the heightened levels of stress and anxiety I experienced at different points in my life. As a teenager, I was diagnosed with anxiety, social anxiety and low mood and I was on medication for this – it never worked. So, I found holistic ways to deal with it, but it still wasn't working. It was great to understand that this was in fact linked to my ADHD.
If you feel that you're different, don't be ashamed of it but do find out why. If you are experiencing the traits of ADHD, go and speak to your doctor about it, and take somebody with you. Just ask for help. Be honest, speak to people around you. Explain that you're having difficulties. Explain that you need help and try and find solutions that work for you…
Read part four of Andrea's blog here.
Andrea was supported by the Centre for ADHD & Autism Support (CAAS). CASS provides a range of services to support anyone affected by either ADHD and autism. Led and run by people with first hand experience of the conditions they understand the issues facing their service users .CAAS are based in North West London and provide information, training, support groups and practical help.