Evaluating ADHD in primary care – objectively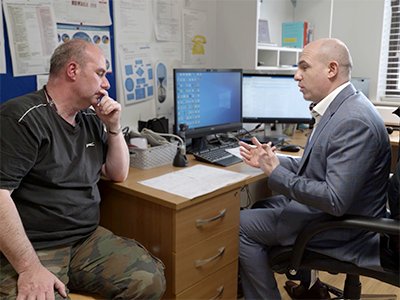 1-minute summary: This case study shares the story of how the Sunlight Group Practice in the Wirral, Merseyside, is the first in the country to combine secondary care specialist services with primary care in ADHD to deliver an integrated, efficient pathway.
The Leap Project
The Leap Project is the first service in the country to combine secondary care specialist services with primary care to deliver an integrated, efficient pathway. The project involved the Wirral CCG (clinical commissioning group), the Wirral adult ADHD team at the Sunlight Group Practice, and Qbtech.
In the past, GPs in the Wirral would refer patients suspected of having ADHD to secondary care, where they could face a lengthy wait for an assessment. Subsequently, the Leap review service was established, offering a primary care ADHD review clinic. GPs underwent training to assess ADHD, transferring patients from secondary care to primary care, which helped relieve waiting lists. Now, with the integration of QbTest, the ADHD assessment and treatment process has been accelerated, leading to faster treatment for patients compared to the previous pathways.
Following the project which assessed 48 patients, QbTest is being rolled out across other primary care networks, with GPs and mental health workers across these organisations to be trained on how to administer the tests and interpret the results. Moving the assessment into primary care allows patients to be assessed in primary care after a referral.
Helping patients understand their ADHD symptoms
"I didn't particularly think it was ADHD, I just thought the rest of the world were looking at things differently to me.

"51, to find out that, and I could've been sorted out anywhere from the age of six if they'd have spotted that earlier on in my life. I have good friends of mine from school who look after my bank accounts for me now, and they tell me off when I've been spending too much. My bank accounts were just absolutely horrendous. I was paying interest, after interest, after interest, and basically not eating."

– Greg Archer, a patient at Sunlight Group Practice
The Leap Project pilot demonstrated that there was improved patient experience and clinical efficiency by reducing the number of appointments needed to diagnose or rule out ADHD. Since the project, other primary care networks across the area will be trained in how to use QbTest. This allows low-risk patients to be assessed and given results in one visit to their GP whilst relieving secondary care services from an overwhelming number of referrals.
The Leap Project was the first of its kind in England
The Leap Project was the first scheme of its kind in England to combine secondary care specialist services with primary care. It was conducted at the Sunlight Group Practice in the Wirral, Merseyside, in collaboration with the adult psychiatry service with support from the CCG. Alongside Dr. Chris Pritchard, clinicians at the practice (part of the Cheshire and Wirral Partnership NHS Foundation Trust) had been looking to streamline their ADHD care pathway.
The aim of the Leap Project was to improve clinical efficiency for less complex cases where adult ADHD was the primary concern – in other words, patients without any additional serious mental health concerns.
Currently, there are challenges with access to adult ADHD services which means practices can be overwhelmed with the number of referrals they receive. Typically, patients can expect to spend several years on a waiting list to find out whether they have ADHD or not.
"The fact we can manage entirely within primary care and will never have to touch on the very precious secondary care service other than clinical oversight. I think that's probably what gives it, in essence, the ability to cut down on waiting times."

– Darren Birks, Senior Partnerships and Transformation Manager – Mental Health NHS Cheshire and Merseyside
Meet the doctor who is making a difference
Dr. Pritchard has been a general practitioner at Sunlight Group Practice for seven years and has specialized in mental health and assessing adult ADHD for four years. He is a GP at Sunlight Group Practice, Mental Health Lead at Healthier South Wirral Primary Care Network, and LEAP Clinical Lead.
"A number of years ago, some consultants came to us and said about setting up a LEAP review service, which is an ADHD review assessment clinic in primary care. A number of those GPs on the Wirral trained and became capable in assessing patients who have ADHD, and managing them every six months and taking them off that secondary care list to improve the waiting list time."

– Dr. Chris Pritchard
What is QbTest?
Used alongside other clinical measures of ADHD, QbTest is an objective test that measures the three core symptoms of ADHD – hyperactivity, impulsivity, and inattention. According to the AQUA study, the test helps healthcare workers understand the clinical significance of symptomology, aiding clinical decision-making as part of the usual routine care of ADHD. It can also be used to measure a patient's response to treatment with subsequent re-tests.
QbTest involves age-adjusted tasks – a 15-minute version for patients aged 6-12 and a 20-minute task for patients aged 12-60. Both tasks are computer-based, measuring a patient's performance on attention and impulse control tasks.
During the test, an infrared camera measures the patient's activity (by tracking an infrared marker attached to a headband worn on the patient's head) and compares the results to a normative control group of the same biological sex and age who do not have ADHD.
Improving clinical practice through dedicated support
Clinicians receive comprehensive and ongoing training to ensure a standardized test environment.

Clinicians have access to a clinical advisor team from the outset who provide consultations on specific reports as needed.

Access to annual refresher training for up-to-date knowledge on research and new features of QbTest.
"There's a trained administrator here who can do QbTest and puts patients in a relaxing environment to make sure they're comfortable and they understand what the test is. When I see the patients straight afterward when they've had QbTest I can go through those results with them and give them a visual image of what their symptoms are displaying on the screen and how it meets the symptoms of ADHD. It's that instant feedback that they get, and they find it rewarding in terms of seeing that potentially they are different, and this is explaining why."

– Dr. Chris Pritchard
The AHSN Network has supported the national rollout of QbTest across England
Since 2020, the AHSNs have been assisting in the nationwide implementation of QbTest in clinics throughout England. This initiative, known as Focus ADHD, is sponsored by NHS England and aims to improve the evaluation of ADHD in children and young individuals.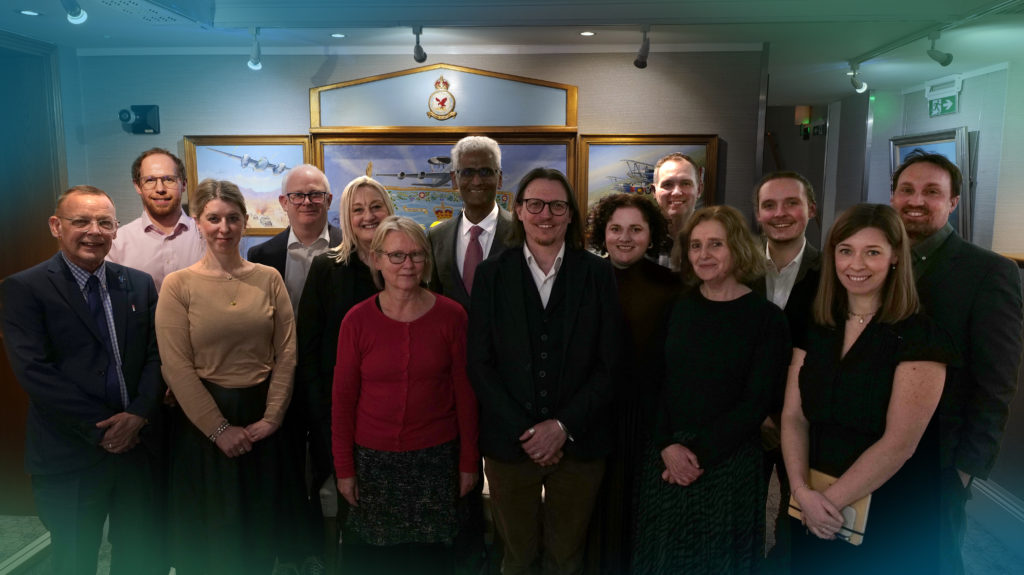 By incorporating QbTest into the assessment process, alongside rating scales and clinical interviews, clinicians get a comprehensive understanding of patient history, enabling them to make well-informed diagnostic decisions.
Not only has this improved the quality of care given to patients during ADHD assessments, but also minimizes the number of appointments required to reach a diagnostic conclusion.
Jo Barosa, Account Director at Qbtech
Jo Barosa has over 20 years of experience working in the ADHD landscape, working to improve outcomes for children and adults by driving ADHD pathway innovation and supporting services in best practices.
As the operational lead for the National Programme (Focus ADHD) and working collaboratively with the Academic Health Science Networks (AHSN) and NHS services, she is proud to have played a part, alongside colleagues, in improving access to objective testing as part of a quality improvement initiative.
"It's a fantastic collaboration between primary care and secondary care in a specialist service – the adult service…just to open up that access for patients. Waiting lists nationally are very, very big…I think what has happened with the Leap Project is exceptional. It's the first one in the country."

– Jo Barosa
This case study explains how QbTest, an objective ADHD test, provides a number of benefits to both patients and clinicians. Clinicians and patients gain a better understanding of ADHD symptoms with visual reports and clinicians are provided with ongoing, comprehensive training while their care pathway is streamlined, often having a positive impact on waiting lists for ADHD evaluations. 
NICE appraises QbTest for saving clinician time and NHS money when assessing for ADHD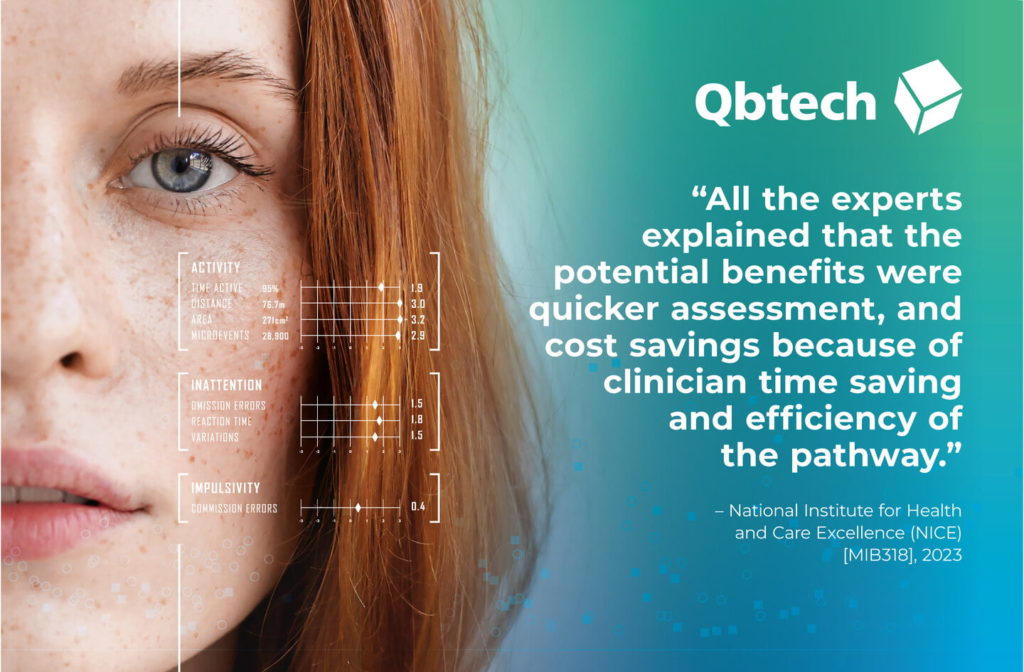 The aim of the Leap Project was to improve patient experience and clinical confidence for less complex cases in assessing adults for ADHD as well as support secondary care in terms of waiting lists and patient flow.
A recent report by the National Institute for Clinical Excellence (NICE) has recognized QbTest as a technology that can help clinicians assessing ADHD – the report found that QbTest gives clinicians greater confidence when making diagnoses, saves time, makes the care pathway more efficient, and reduces cost.
The NICE appraisal finds that QbTest improves the speed and efficiency of ADHD diagnosis without affecting diagnostic accuracy and can be used to evaluate different treatments.
ADHD diagnosis in primary care is notoriously frustrating. As many as 80% of adults with ADHD have at least one comorbid psychiatric disorder, plus there is little formal training for clinicians. Those factors combined with the fact that diagnoses without QbTest are subjective, means information can be conflicting or inconsistent. This report paves the way for objective testing for ADHD alongside other clinical measures.
What's next for the Wirral ICS?
The success of this project has been the result of collaboration between the Cheshire and Wirral Partnership NHS Foundation Trust and Qbtech. Working with the trust, our experts helped them review their pathway and identify opportunities for incorporating objective data with QbTest and helped them to streamline their ADHD pathway.
Contact us to speak directly with one of our experts on how Qbtech can optimise your care pathways and deliver patients the services they deserve. 
Read more of our case studies, such as ensuring a quality standard of ADHD care: bringing ADHD assessments to primary care.