Reducing wait times with QbTest & the Greenwich ADHD team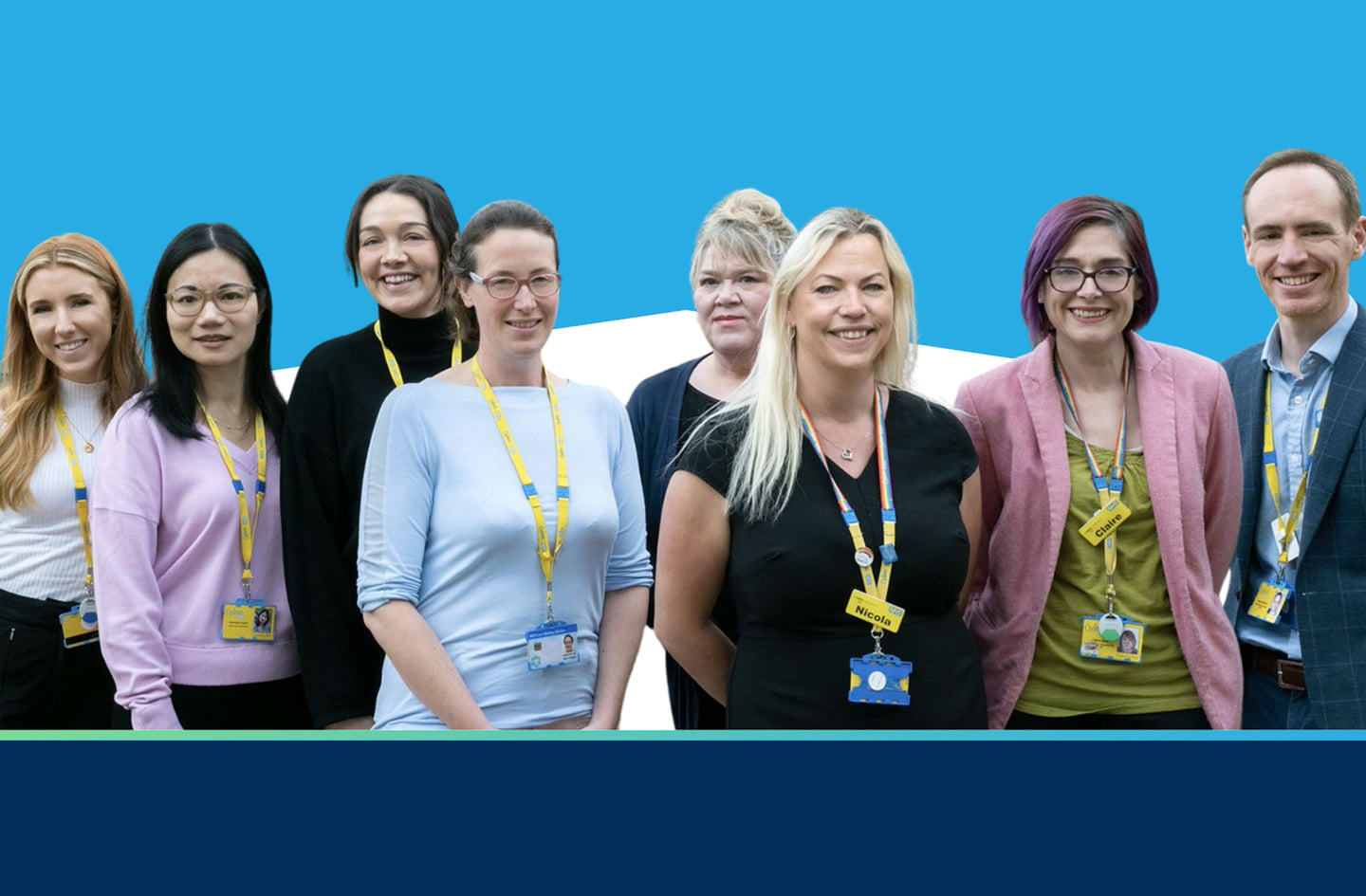 1-minute summary: This case study shares the story of how the Greenwich ADHD team for the Oxleas NHS Trust, tackled their ever-growing waitlist and wait time by incorporating QbTest, an objective, and evidence-based test, into their ADHD pathway.
The Greenwich ADHD team
The Greenwich ADHD team is part of the Oxleas NHS Foundation Trust providing ADHD care in the Royal London Borough of Greenwich. Discover how the Focus ADHD programme and objective ADHD measures helped Nicola and her team go from battling ever-growing wait lists to tackling them head on.
The team operates independently while working with the local Child and Mental Health Services (CAMHS) in assessing and providing support to children and adolescents with complex mental health needs. They receive large volumes of ADHD referrals, which increased significantly in 2021, for patients in need of ADHD diagnosis and mental health support.
Before incorporating QbTest and the Focus ADHD programme into their pathway, the team offered follow-up appointments after collecting information from schools and completing questionnaires. It included observations and an interview which may take up to two hours. In cases where information was unclear, the team also had to conduct school observations, which increased their wait time.
QbTest reduced wait times in the team's assessment process
QbTest was used to improve the quality and efficiency of the assessments used by the team, creating a more streamlined process and data-based assessment that also benefitted families and schools.
Dr. Nicola Reynolds commented:
It has certainly reduced the time significantly for the first appointment because of what it has enabled us to do alongside other screening tools that we've used when we triage. Before we had QbTest, we had a wait time of around two years for an appointment with a member of the team. We planned to try and recruit either another psychologist or consultant but we weren't successful – we did however have some additional funding and resources.
Instead, we realized that the additional funding would have only allowed us to recruit one additional clinical psychologist or consultant, which wouldn't have had a significant impact on wait times overall. We decided to use the money to fund QbTest. This would have a much bigger direct impact on our priority of reducing waiting lists. And, in the long term, it would be a cost-effective way to maintain efficiency in our ADHD pathway.
Additionally, because the healthcare assistant is the one that should be performing QbTest assessments, they were able to do a high number every week – a smarter use of NHS resources.
We worked out how many QbTest assessments we needed to do a week to meet the current demand, but also clear the backlog. That was why the wait time came down so dramatically.
The wait for the first appointment now is 19 weeks. The initial appointment for patients is now approximately 45 minutes. This is in part, thanks to the fact we have the objective data from QbTest, adjunct to other clinical information, which means we can make faster clinical decisions to rule in or rule out ADHD.
QbTest improves psychoeducation with quantitative data
According to Dr. Nicola Reynolds:
The parents like the objectivity and particularly the graphs as it does make a difference when you're in the assessment and you can get the results up on the screen and talk them through it. This is also when young people get engaged and interested as they want to see how well they did. This has also given clinicians, parents, and, to some extent, schools confidence about the outcome.
QbTest has also been helpful where there have been differences in opinions between schools and parents. Even in cases where you've got parents that are separated and co-parenting. Both parents may have different views about the child's presentation. It was hard to navigate these conversations because the information we've had has been so subjective.
We often find that when you've got objective data, you can have these conversations easier and you've got more robust evidence to back up the decision that you've made. It helps break down the three areas of ADHD and look at whether inattention was highlighted as difficult or whether it was hyperactivity. When we haven't given a diagnosis of ADHD, the QbTest has helped look at whether inattention was elevated compared to the normative group.

What's next for the Greenwich ADHD team?
The team will continue to use QbTest as part of their diagnostic assessment. They also plan to use it to monitor medication effects on patients which has been proven to be a good indicator based in a recent study. Martin et al (2021) note that "Using objective and subjective measures of ADHD-related symptoms during initiation and follow-up of pharmacological treatment, significant improvements in quality of life can be achieved after 6 months."
Dr. Nicola Reynolds noted:
We've been able to offer different kinds of follow-ups depending on what their QbTest report is telling us. There are cases where QbTest and the questionnaires and the information from schools and parents indicate that a child meets the criteria or that they don't. If there's no evidence of any other co-morbidities, we offer a shorter follow-up appointment than what we've done before. But it's also helping us to identify children who may have significant complexity or co-morbidity, such as autism spectrum disorder (ASD), which is very common (for ADHD and ASD to co-exist). They can then have a follow-up with a specialist and have a slightly longer appointment. It's freed up some clinical capacity.
At the moment, the children have a baseline because they all have had a QbTest as part of their diagnostic assessment. We know what their profile is pre-medication and if they get a diagnosis and take medication, we can start using QbTest to look at the changes because families may request that medication is increased when medication doesn't seem to be working. There may also be times when we're unsure if increasing the medication is the right thing to do or whether there are other explanations for the child's behavior.
We haven't had an objective way to monitor patients and solely relied on what parents and schools told us. We're only starting to do that now and we're interested to see what it's going to look like.
We're using QbTest right at the very first start of our pathway. During the screening, every child has one. This means that we've got a measure of that child's level of inattention and hyperactivity pre-medication.
If we want to evaluate the impact of QbTest, we could administer the test again and will be able to make a comparison between their scores before and after medication which will give us tangible data. It's something that we've struggled with before as a team.
Talk to one of our experts to find out how Qbtech can help reduce wait times in your clinic.