The importance of patient-centered care and objective testing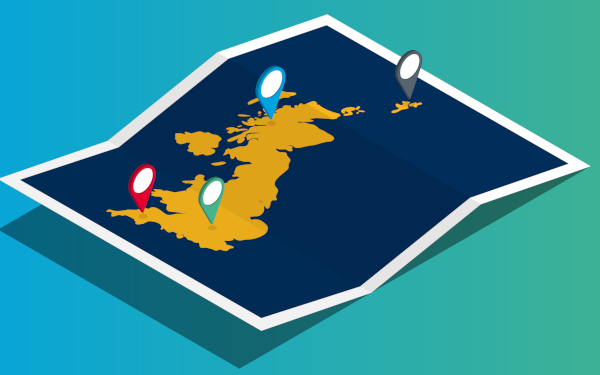 1-minute summary: People in the UK with ADHD can experience significant differences in access to ADHD assessment and care. Geography, as well as patient age, sex, and race, can all influence the ease with which patients are assessed, diagnosed, and treated.
Utilizing objective testing can standardize ADHD assessments across geographies and patient demographics. This objective approach can help place patients at the center of care and reduce inequities – read on to learn why.
Issues of patient equity and ADHD care in the UK
Where someone lives in the UK can impact whether appropriate ADHD treatment is available to them with geographic gaps existing in the availability of NHS provision. [1, 2, 3]
This pattern of patient inequity is also reflected in wait times. A study published by the ADHD Foundation, found a longest average waiting time from referral to assessment of 201.5 weeks compared to the shortest, reported at 4 weeks [4].
Geography is not the only issue either, with age [1], race [5], and sex [6] also affecting patient equity in access to ADHD care.
These patterns of patient inequity and unequal access to ADHD care are at odds with the NHS Patient Equalities Programme. The NHS is committed to equitable access to healthcare for people with long-term conditions. How this is achieved is more complex. One adopted solution is incorporating objective testing into ADHD assessments.
Objective testing – placing patients at the center of care
Introducing objective measures to ADHD tests can standardize the ADHD assessment process and equalize the patient experience. Widespread adoption of objective testing could lead to patients being assessed and diagnosed more consistently, regardless of where they present for evaluation.
The results of ADHD assessments are also standardized by using objective testing. Tests like QbTest, provide clinicians with unbiased evidence and can help to increase clinician confidence when making an ADHD diagnosis.
Dr. Michail Sergentanis shares an experience of a family where the parents had different perspectives on their child's behaviors and the likelihood of them having ADHD. In this case, QbTest was used to provide objective data on the patient's symptoms, something that was not possible based solely on the differing parental observations and clinical interview.
Another way in which objective testing can help reduce patient inequities and improve care is by reducing wait times. Following the introduction of QbTest, the Greenwich ADHD team has experienced as much as a 55% reduction in the waiting time and a 38% reduction in the waiting list [7]. Objective testing at a national level could help to stabilize discrepancies in wait time between regions.
Adoption of QbTest in the UK
QbTest is being used in 65 NHS trusts across 131 sites.[8] This represents – over half of the NHS providers of ADHD assessments working with children and young people.
This widespread uptake is helping to standardize the patient experience across the country. However, there is still a long way to go. There are still significant numbers of trusts and sites yet to adopt objective testing. These figures also only take account of ADHD evaluations for children and young people and pathways for adult ADHD evaluations are likely to be even further behind.
Objective testing is a powerful tool for providing more equitable experiences for patients and improving the quality of ADHD assessments. There is now the opportunity for those remaining trusts and sites to adopt objective testing and join this standardized approach to make ADHD care more equitable for all.
About QbTest
QbTest is an FDA-cleared and CE-marked objective test used to measure core ADHD symptoms and treatment effects.
Used alongside other clinical measures and cognitive tests, it can help to rule in or out the presence of ADHD and measure a patient's response to treatment with subsequent re-tests.
The adoption of QbTest by NHS trusts was a major initiative of the Focus ADHD national innovation programme led by EMAHSN. For more on the programme, see Focus ADHD.
References
Contact us to speak directly with one of our experts on how Qbtech can optimise your care pathway