ADHD – it's different for girls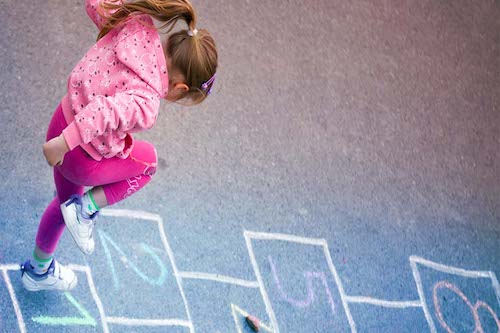 1-minute summary: Historically, ADHD has often been thought of as a condition that only affects boys. However, ADHD affects girls just as much as boys. Girls with ADHD are often missed or not diagnosed until later. This may be partly due to how symptoms present differently between boys and girls. As objective ADHD tests, QbCheck and QbTest can help with diagnoses of ADHD in both boys and girls.
In the past, attention deficit hyperactivity disorder (ADHD) was often thought of as a condition which only affects boys. We now know that this simply isn't the case.
When present, ADHD affects girls just as much as boys – although it may do so in different ways. Over time, our understanding of ADHD and its impacts on girls has grown and we can now focus on identifying ADHD in girls early, and provide treatment that significantly improves their lives.
The key point is that girls with ADHD are easily missed. In fact, boys are between five and nine times more likely than girls to be diagnosed and treated for ADHD, depending on the setting [1] . In addition, boys with ADHD are often assessed for ADHD from age six upwards, whereas for girls the condition is often only assessed from age nine onwards; by which time their education can be seriously compromised. It is not unusual for girls to reach their teens before a diagnosis is made. So why is this the case? In part it may be due to the false idea that girls don't have ADHD – parents and teachers may simply not recognise the condition in the way that they would do with boys. But, crucially, it is also because girls with ADHD can express the condition in different ways to boys.
Boys with ADHD often "act out" or "externalise" as a result of the condition – and children who break the rules are easy to spot. To illustrate, 8-year old girls with ADHD and 8 year old boys without ADHD have the same activity levels – making it difficult to identify girls with ADHD [2]. In fact, girls with ADHD are often identified by being more inattentive than disruptive, a symptom that takes longer to identify.
As well as being more inattentive, a study in Norway showed that girls are more likely than boys to feel anxious as a result of their ADHD [3]. In turn, anxiety or depression can affect academic performance or cause social withdrawal. A reduction in a child's interaction with friends or the slipping of grades as a result of ADHD is often a gradual process – something that is not always easily noticed.
With this in mind, it is very important that girls who have ADHD are diagnosed as early as possible. If left untreated, the risk is that symptoms may get worse and result in a loss of confidence, anxiety and depression.
So if the symptoms of ADHD for girls are sometimes less obvious, how can you accurately make such a diagnosis? One way is through the ADHD Tests QbCheck and QbTest, which measure activity, attention and impulsivity. The results are compared to age and gender matched peers, so girls are compared with girls which is important. Interestingly, both boys and girls with ADHD move 2.5 times more than those without the condition – providing a very good indicator of whether ADHD is present. If you are concerned about your daughter having ADHD, you should seek an assessment with a qualified healthcare professional.
Qbtech is the world's leading ADHD test company with two products called QbTest and QbCheck. Both products are FDA cleared and CE marked for use by qualified professionals. QbCheck is only available in certain markets – please click here to see if you are eligible.
Gaub M, Carlson CL (1997) Gender differences in ADHD: a meta-analysis and critical review. J Am Acad Child Adolesc Psychiatry, 36 (8): 1036-1045.
QbTest technical manual
Skogli EW, Teicher MH, Andersen PN, Hovik KT, Øie M. (2013) ADHD in girls and boys–gender differences in co-existing symptoms and executive function measures. BMC Psychiatry. 2013 Nov 9;13:298. doi: 10.1186/1471-244X-13-298