Focus ADHD Nominated for HSJ Partnership Award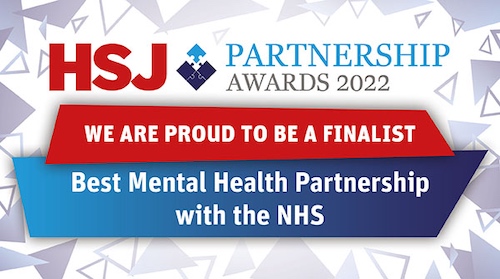 There's no better way to start the New Year than opening an email that says 'congratulations'. In our case, Qbtech and the Academic Health Science Network (AHSN) have been shortlisted for an HSJ Partnership Award under the Best Mental Health Partnership with the NHS category. This is the story all about how we got there.
A note on Focus ADHD
In truth, this shortlist is a recognition of all that's been achieved by the Focus ADHD programme, led by the Academic Health Science Network. The aim of the programme is to spread the adoption of the objective measurement of ADHD symptoms utilizing QbTest, to ensure that more patients and their families receive a timelier diagnostic decision.
The achievements, so far…
'More than 20,000 people (aged 6-18 years) have benefitted from an objective assessment for ADHD between April 2020 and October 2021 under a national programme which uses digital innovation – QbTest – to speed up the time to diagnosis [1].
51 NHS Trusts (100 sites) have now adopted objective tests as part of their ADHD assessment pathway [2]. Going back to the shortlisting, we feel strongly that this recognition is the result of what is possible with the support of the Academic Health Science Network. The AHSNs have been pivotal in supporting clinics to tackle the many challenges in ADHD care, collaborating with technology providers (Qbtech) and NHS Trusts to make a real impact.
"We don't have waiting lists at all now. We hope to get the assessment process done within 12-weeks" –
Susan Ford, Independent Nurse Prescriber and ADHD Lead at North Staffordshire Community CAMHS, on the impact of Focus ADHD programme:
To learn more about the Focus ADHD programme and its impact, click here.
Fingers crossed
Ultimately, like any award – it's up to the judges. We're excited to attend the Awards Ceremony on Thursday 24th March. Wish us luck!
[1] Jenkins, C. (2021, December 1). NHS national spotlight on two East Midlands health innovations.EMAHSN. Retrieved January 11, 2022, from https://emahsn.org.uk/news-blog/latest-news/1345-nhs-national-spotlight-on-two-east-midlands-health-innovations
[2] East Midlands AHSN Innovation. (2021, December). Case study highlights brochure. https://emahsn.org.uk/images/Our_Journey/Innovation_Zone/innovation-zone.pdf