Dr. Howard Schub on improving patient care with objective ADHD testing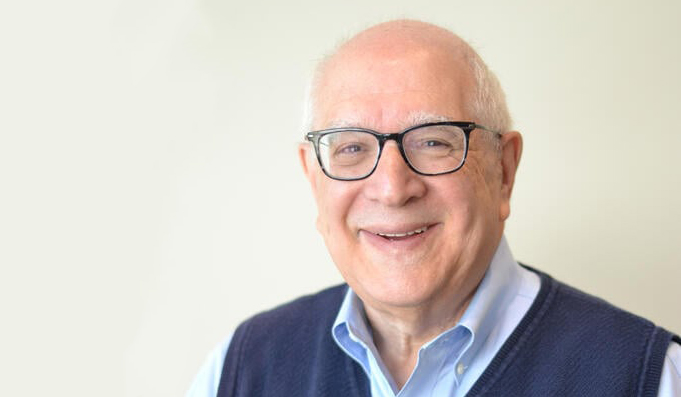 1-minute summary: In 2022, Dr. Howard Schub joined the Horwitz-Zusman Child and Family Center at Jewish Family and Career Services of Atlanta (JF&CS) as its first consulting physician. Alongside a team of therapists, psychologists, and other mental health professionals, Dr. Schub provides medical support to children with neurodiverse conditions, including ADHD.
In this interview, Dr. Schub discusses his decades of experience treating ADHD in children, the advantages of using QbTest, ADHD comorbidities, and the importance of the work the JF&CS is doing in the Atlanta community.
Path to pediatrics
I'm a child neurologist by training. I trained in child neurology at Emory University and joined their department of pediatrics as a faculty member before starting my own practice. My particular interest over the years has been in working with children with cognitive issues—involuntary movement, in particular.
Disorders like Tourette syndrome are often comorbid with ADHD. In fact, 50% of children with Tourette's syndrome have ADHD, as do 50% of children with a learning disability such as dyslexia. Because of the high occurrence of comorbidities, I spent a good deal of evaluating, treating, and following up with children who had ADHD.
Using QbTest
From early on I was interested in using computerized assessments of attention to aid in evaluating for ADHD. There were a few other tests on the market at the time, but what I've really come to like about QbTest is its precision. I've learned a lot in the past few years about retesting and have incorporated that into an outpatient setting.
When I joined JF&CS I knew that QbTest would be an important tool I wanted to bring into this organization. I find it particularly useful for pre- and post-testing after medication is prescribed. The objectivity is also very useful in helping parents understand what we're doing and how treatment has a positive effect on their child's outcomes. I'm really pleased with QbTest—it's been a real partnership.
Working with JF&CS
Because we're a non-profit, we're able to tailor our services to people at all affordability levels. We've made inroads into the schools and have found that both public and private schools are increasingly paying attention to children with special learning needs. The staff are interested in learning more about how to best support their neurodiverse students, and we're involved in helping them.
I'm really excited about the fact that we have a great group of therapists that can address ADHD and its comorbidities. Access to mental and behavioral health care in the community is so critical, especially since the pandemic has brought anxiety and depression in children to light. There is a major initiative in this community and around the country to improve access to mental health, and here, I really feel like we're getting things done.
Improving patient care
One of the things we offer are monthly focus workshops that are for parents, led by our mental health professionals. Our focus is on providing a holistic model of full family support, so that when a child is diagnosed with ADHD, they have everything they need. That's something we've been very keen on, so the family doesn't get lost along the way.
Rather than focusing just on medication, we help children and parents develop executive functioning skills that are so important. We have a parent coach to support families and therapists to assist with anxiety and depression that is often seen with ADHD. It affects every level of a child's development. We want to focus on sharing that information to the community and letting them know that we do have these options—that there are treatment options available to help people with ADHD live their best lives.