Time to clock off – ADHD in the workplace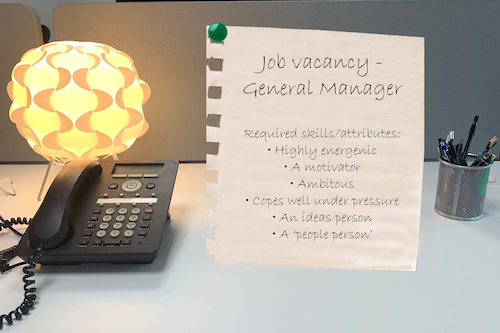 We've all been there; sitting at your work desk, watching the clock slowly hitting 3 pm. It's a Friday and all you can think about is the weekend. Our mind is distracted and the chances of doing anything productive are looking slim.
For some, these distractions occur on rare occasions, for those with ADHD they are continually present. So, we decided to explore ADHD in the workplace; how can it affect someone's work performance and – more importantly – how can both employers and employees manage the condition?
ADHD, often referred to as ADD, has long been associated with poor job performance. Not only impacting someone's ability to focus on long, repetitive tasks – their impulsiveness can also lead to increased risk-taking, which in the working environment can cause problems. There are many stereotypes capturing these problems, such as the person who forgets important deadlines, switches off in meetings or blurts things out without really thinking of the consequences but, in truth, people with ADHD can be an asset to the workforce as well.
Many people with ADHD are noted for strengths such as*:
Ability to 'hyperfocus' on things they are interested in
Willingness to take risks
Spontaneous and flexible
Good in a crisis
Creative ideas – thinking outside the box
Relentless energy
Often optimistic
Being motivated by short term deadlines – working in sprints rather than marathons
Often an eye for detail
*extract taken from the Scottish ADHD Coalition cited by the ADHD Foundation
Despite this diverse range of skills, there will be employees with ADHD who require extra support and employers play a crucial role in providing an efficient work environment. The Scottish ADHD coalition has highlighted that this can be done with small changes, and their employer's guide to ADHD in the workplace. Another great initiative supporting employees experiencing a mental health problem in general is the "Thriving at Work", an independent review of mental health commissioned by Government and led by Lord Dennis Stevenson and Paul Farmer CBE, Chief Executive of Mind.
With the right support in place, people with ADHD can thrive at work and there are numerous examples of people with ADHD who are excelling in their careers. Peter Shankman is one such individual. He is a serial entrepreneur from New York as well as best-selling author of Faster Than Normal – also the title of his podcast – which aims to help people understand that ADHD is a gift, not a curse. Shankman writes from his own personal experience and knows how hard one must work to be successful with ADHD.
Here are a few examples of what Peter does to combat this:
Keeps a clean desk – removing any unnecessary paperwork, notes or anything that will distract him
He encourages people to give him deadlines – ambiguous or long-term deadlines can often lead to inaction or a last-minute rush to complete work.
He makes 'night before plans' where he prepares for big meetings further in advance, such as choosing what outfit to wear and having it ready to go in the morning.
See more of Peter's tips in Entrepreneur: 10 Tips for Massively Increasing Your Productivity From a CEO With ADHD.
To summarize, ADHD affects different people in different ways, in- as well as outside the workplace, positively and negatively. It is, therefore, pivotal that employers as well as employees educate themselves and communicate openly about the needed support to capitalise on strengths and talents and get around difficulties. Learn more about our objective ADHD tests.