ADHD care pathways and QbTest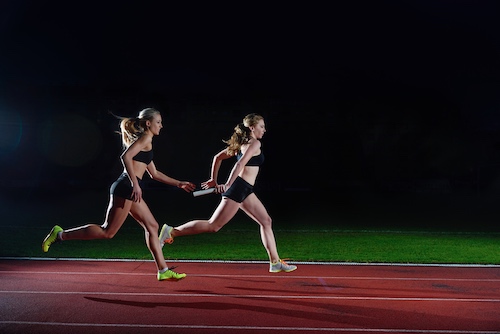 In conversation with Matthew Tutt
Matthew Tutt is a Clinical Nurse Specialist in ADHD and Team Leader of East Sussex CAMHS ADHD Service. Matthew has been working as a nurse for ADHD for the last 4 years which includes both the assessment of young people and reviews. Matthew has been using QbTest for the last 4 years as part of his role.
Matthew Tutt sat down with me to discuss the future of ADHD services. With the backing of a National Programme and a real focus on ADHD care specifically, in this feature, we discuss their move to become a larger integrated team for greater equity in ADHD care, and how QbTest and objective data have impacted their clinical practice.
Can you tell us a bit about your role?
Matthew Tutt I became the team leader for East Sussex ADHD Services within CAMHS in November last year and before that, I was a Clinical Nurse Specialist for the last four years working in Hastings.
Tell us about your service in terms of how it's structured…
Matthew Tutt Our ADHD provision used to be integrated into the 3 locality CAMHS teams in our area, however vacancies and historical funding arrangements contributed to inequity across the patch. We were reconfigured to form one team across the county allowing us to offer greater parity and consistency across the area.
Can you tell us a bit about what you were doing before QbTest in terms of the ADHD assessment process?
Matthew Tutt When I started 4 years ago, we were using QbTest but not a lot. It seemed to be that we were using it for the more complex cases. At that time, we would do a school observation as standard which takes out half a day of my time; traveling to the school, meeting the teachers, sitting in the classroom, meeting the teaching assistants, and maybe watching a bit of their playtime as well.
We couldn't keep doing that because it wasn't sustainable in terms of the best use of our time. My predecessor, Teresa, started using QbTest in the local area and used it to help speed up the assessment process – using it instead of the school observations. Now, we only undertake school observations if, for whatever reason, we can't QbTest. We use QbTest at the very start of our ADHD care pathway.
What in your view was the reason why your service adopted QbTest into your ADHD care pathway?
Matthew Tutt The research was a big draw for us – the AQUA trial was the big piece that made us sit up and notice QbTest. I remember Teresa asking me to read the AQUA paper before I first came and used QbTest because we weren't using it as much where we were based in Hailsham at the time. We started to use it for complex cases in the first instance, then after reading the AQAUA trial, we started to try and use it more, and so we moved it to be used at the front end of the pathway, for every patient being assessed for ADHD.
We use it to help with the clinical decision-making process, but also to look at the efficacy of medication which I'm trying to encourage our nurses to use more. I think, because of the way QbTest works, it really fits in with our process – it's nice and quick and simple. For the parents and caregivers, the report is very visual and it can really help show parents where the young person is having difficulty.
Anecdotally speaking, I had a young person who took a QbTest who, on the activity measure, the diagram looked like a spider's web – which summarises their movements throughout the task. When I showed it to the young person, they said 'Oh, that's what my brain looks like'. I thought that was a really interesting way of them reacting to that. It made me realize that it really helps them to see what their ADHD looks like.
How would you say QbTest has helped you personally as a clinician?
Matthew Tutt Because we can visually see how ADHD is for that young person on the QbTest report, it helps me better understand what that young person is experiencing. When we're gathering the history of each child they or their parents or caregivers have a belief that they have ADHD and it's our job to ask what makes them think that. They might say things like my brain's all fuzzy, I can't stop fidgeting, and so on.
Using the QbTest we can then see that and whether it matches up to how they describe it. We also do observations as part of the QbTest and I watch for those types of symptoms they have reported. It's useful to have that as an objective measure that can speed up the decision-making process on those cases where we're not entirely sure on a diagnostic decision based on the clinical interviews and rating scales alone. In these cases, with the addition of QbTest, we can say we're now seeing ADHD symptoms or absolutely not.
Do you feel QbTest results have helped young people and their family/caregivers?
Matthew Tutt Having that visualization of their ADHD symptoms makes it so much easier to go through the feedback with them and ask them 'is this how it feels for you?'. Equally, when we're saying it's not ADHD, having that report is helpful. For that 15 or 20 minute snapshot, we can explain with the evidence from QbTest and other clinical measures that we haven't seen anything to do with ADHD. I think a lot of parents and young people would find it much easier to look at the report and take that into account rather than just being given the diagnostic decision of a no diagnosis. It provides more evidence for them and some context.
What would you say to other CAMHS services that are thinking about adopting QbTest?
Matthew Tutt Using the test has enabled us to offer a more responsive service for young people and their families and anecdotal feedback has been really positive. I think any service that hasn't used it should go and observe it – observe another clinic for a day. You will come out of that and I think you will use it, it wouldn't even be a question after that.
What are you excited about now and in the future for your service and technology in mental health care?
Matthew Tutt I'm a self-professed nerd and I like technology. We need to keep up with how technology is working, especially for mental health. There are a plethora of mobilie apps out there that young people can use, and using technology more widely as part of a diagnostic process in the way we're using it now for ADHD is incredibly important. For our services, for obvious reasons, we are excited that we're getting a bit of support to help with our ADHD waiting list, which unfortunately is quite long. I think the use of QbTest helps us with that significantly.