ADHD and entrepreneurial success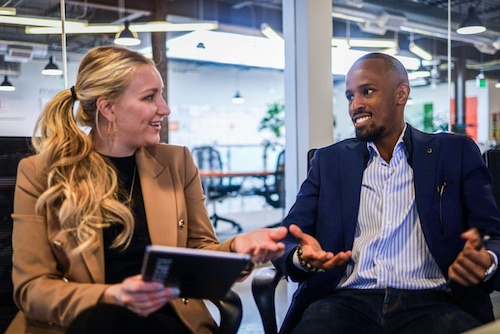 It has been over three decades since the advent of the neurodiversity movement in 1990. Thanks to the tremendous work of Sociologist Judy Singer, "neurodiversity" has become a well-recognized concept to describe all spectrums of human brain functions, and that each variation must be respected and understood. Among the many discussions on neurodiversity, ADHD and entrepreneurship is a much-discussed topic and how the condition is a driving force to success for entrepreneurs, like Richard Branson, Ingvar Kamprad, and David Neeleman.
So how does having ADHD help entrepreneurs?
According to recent studies, impulsivity acts as a major driver of entrepreneurial action while hyperfocus serves as a catalyst for the outcomes. Some of the core symptoms of ADHD may contribute to traits valuable for entrepreneurs such as curiosity, perseverance, high activity level, and multitasking. When used properly, ADHD can help entrepreneurs thrive and for many, foster a successful career.
"Research shows that 30% of entrepreneurs have ADHD or dyslexia or both and that university graduates with ADHD are twice as likely to start their own business," says Tony Lloyd, CEO of the UK ADHD Foundation.
Not everyone with ADHD has the same experience
While ADHD symptoms commonly associated with challenges are the same ones praised by trailblazing entrepreneurs, not all entrepreneurs and professional individuals with ADHD create successful businesses or have successful careers. This shows that ADHD and entrepreneurship can lead to both favorable and unfavorable outcomes, highlighting the importance of early diagnosis, especially during childhood, to ensure success in their professional and personal lives.
Fortunately, with the increasing awareness of neurodiversity, many businesses and business leaders are recognizing the competitive advantage neurodiversity can bring. For example, the Bank of America (BoA) has made neurodiversity a recognized asset in their recruitment strategy. Furthermore, Microsoft, J.P Morgan, EY, SAP, IBM, Ford Motor Company, and DXC Technology have followed suit by implementing programs that provide soft skills training and awareness training for neurodiverse talent.
ADHD in profile
The key factor to remember about ADHD is that the brain of a person with ADHD behaves differently compared to those without it. ADHD is characterized by having a lower amount of neurotransmitters, such as dopamine and noradrenaline, which often leads to being curious and an inability to focus. What this means is that entrepreneurs with ADHD are likely to be very responsive to innovation while underreacting to potential risks.
Luckily, individuals with ADHD today who are seeking an ADHD evaluation can benefit from various medications, treatments, and technologies such as QbTest.
ADHD's role in entrepreneurship and business can be leveraged in positive ways. With the help and support from mental health care providers and ADHD treatments using objective and subjective methods, promising entrepreneurs are likely to thrive in their entrepreneurial journey.
For other topics related to neurodiversity, you may also enjoy reading our blog on ADHD in the workplace.