Six must-visit websites for women with ADHD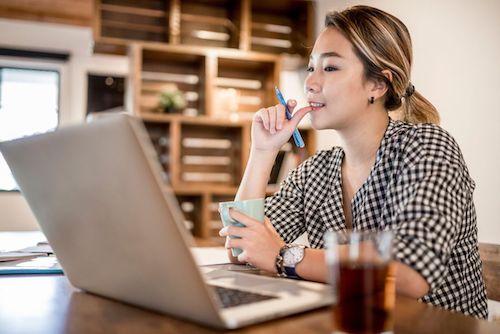 1-minute summary: We've compiled a list of helpful online resources for women with ADHD, including websites, videos and social media resources.
In our previous blog on ADHD in women, we discussed how ADHD could manifest differently in women compared to men and the common signs and symptoms they experience. For part two of our blog series, we explore (in our opinion) the six helpful online resources for women with ADHD.
Between 2007 and 2016, adult ADHD diagnoses soared by 123% in the US, according to recent statistics. While this may mean ADHD awareness is starting to take flight, there is still much to do in educating patients, parents, and teachers about ADHD. Stigma and misconceptions persist, for example. So, what are the top online resources you must visit to know more about ADHD?
Online resources
ADDA
The Attention Deficit Disorder Association (ADDA) is a non-profit organization with a mission to help adults with ADHD live better lives. ADDA provides women aged 50 and older access to an online peer support group to receive advice, support, and encouragement. The website also has various resources for women who may need to read more about ADHD.
ADHD girls
ADHD Girls is a social impact company that aims to inspire women and girls to succeed within society and raise awareness of neurodiversity. Founded by Dr. Samantha Hiew, ADHD Girls provides support, training, and advocacy for girls, women, and parents.
Kaleidoscope Society
Founded by Margaux Joffe, the Kaleidoscope Society is a community for women and by women. The organization aims to raise awareness, understanding, and support for women who have ADHD through storytelling. On their website, you will find personal and inspirational stories from women from around the world and resources on where to get help.
The Child Mind Institute
For parents of girls, the Child Mind Institute helps children and parents who are battling mental health conditions and various learning difficulties. Its website provides a comprehensive list of useful information on identifying and managing mental health conditions and ongoing initiatives on improving mental healthcare.
WebMD
You may already be familiar with WebMD's reputation as a leading online source for information and news about human health. Its dedicated page for ADHD provides useful and specific pages for all affected groups: ADHD in women, ADHD in adults, and ADHD in children, for example.
Centre for ADHD Awareness, Canada (CADDAC)
CADDAC is a charity that raises awareness of ADHD and provides education and advocacy for people with ADHD across Canada. They also provide a variety of ADHD resources from webinars, events, workshops, coaching programs, and personal stories for adults. Their women/girls specific resource page gives an overview of how ADHD presents differently in girls and women.
Social media resources (ADHD and other mental health conditions)
While the below resources are not managed by qualified medical professionals, they function as platforms to discuss mental health such as ADHD, Autistic Spectrum Disorder (ASD), and many other types of neurodevelopmental and mental health conditions that affect women.
Psych2go
Psych2go's Youtube channel is a social platform that creates animated videos on a variety of mental health conditions. Their video library for ADHD will spoil you for choice on the many popular topics that are commonly talked about today. Their website also provides access to their blogs, magazines, and merchandise. Visited by millions of viewers daily, the channel functions as a platform for people suffering from ADHD and other mental health conditions to share experiences and ask questions.
How to ADHD
ADHD Influencer Jessica McCabe runs her Youtube channel, How to ADHD, where she talks about the common challenges faced by men and women with ADHD in the US. Her channel gives a realistic view of what it is like to have ADHD and general advice on managing the symptoms and daily struggles. She was also a guest speaker for TEDx where her video reached over four million views.
Useful resources from Qbtech
We would also humbly recommend our online resources on our website. While they are not geared towards women alone, we believe that you may find the information helpful.
ADHD & Me
Our ADHD & Me provides preliminary information about ADHD and answers the most commonly asked questions about ADHD, its comorbidities, and treatment. It is for ADHDers of both genders, families and friends, and concerned citizens.
ADHD Foundation (UK)
If you are in the UK, we would also recommend visiting ADHD Foundation. They are a leading neurodiversity charity that works with individuals, mental healthcare professionals, and educators to spread awareness of neurodevelopmental conditions and learning difficulties.
If you have not already, you can ensure not to miss the latest news about ADHD by signing up for our monthly Rethinking ADHD newsletter and following us on LinkedIn and Twitter.
The information contained on this website does not constitute medical advice. If you have concerns about your own health or someone else's, you should speak to your doctor.