The role of 'birthdate bias' in the assessment of children with ADHD at school.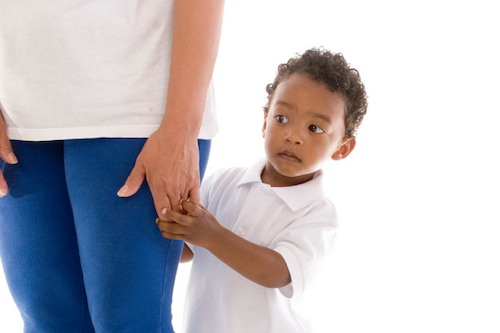 1-minute summary: In our previous blog on ADHD in children at school, we discussed the red flags adults and teachers should look out for. For part two of our blog series, Simon Kitson of EDGE Psychology discusses how birth-rate bias may impact the assessment of children with ADHD and how objective testing can help.
Simon Kitson is an Educational Psychologist based in Bristol who specializes in working with children with ADHD and Autistic Spectrum Disorder (ASD).
Professor Michael Fleming, joint first author ("Age within school year and attention-deficit hyperactivity disorder in Scotland and Wales", Fleming et al. BMC Public Health volume 22, Article number: 1070 (2022)) from the University of Glasgow, said:
"Our findings revealed that children younger within the school year are more likely to be treated for ADHD, suggesting immaturity may influence diagnosis".
As a child born in July with a brother born in August, I was always well aware of the differences between myself and my Autumn-born peers. Back then they seemed bigger, more capable, and more prepared for school. as an adult, it's clear that such a small age gap makes little difference in developmental terms. Yet children in Reception (Kindergarten in the US) may feel their peers have abilities that they do not yet share.
How does age influence ADHD diagnosis in children?
Many experienced Reception/Kindergarten educators are aware of this relationship between age and ability. The variation in the attentional capacities of young children (see table 2) can be misleading to adults who work with them. Rather than indicating a disorder, these differences represent the normal variation in the early years population. Where there are concerns, objective testing with QbTest or QbCheck is useful to clarify age-related (rather than 'disordered') differences.
As Mahone and Schneider observed ("Assessment of Attention in Preschoolers", Neuropsychol Rev. 2012 Dec; 22(4): 361–383):
"Most often, though, inattention is a normal variation observed in typical preschool child development, making identification of "disordered" attention more problematic (Mahone, 2005), especially given the tremendous variability in caregiver ratings of attention and endorsed symptoms of ADHD in this age group (Stefanatos & Baron, 2007)". [1]
In the UK, children normally start their Reception Class year when they are four years old, and turn five during their Reception Class year. Tables 1 and 2 below indicate the potential age-related differences between children that would be observed in a typical Reception/ Kindergarten classroom.
A 2017 study from the National Bureau of Economic Research indicated an advantage for children who entered school at an older age [2]. A 2019 study further indicated that older children have better odds of attending college and graduating from an elite institution. [3]
Developmental differences in age
The EYFS profile, which monitors a child's progress through their early years, can show the difference in development for different ages. This profile measures a child's learning goal attainment at different years. Parents may look for an explanation when their child makes slower progress against these measures. Table one shows developmental milestones for ages four and five.
As the notability of ADHD has grown in the public consciousness, parents have pointed to the condition as a potential cause for their child's slower progress. Understanding the expected developmental progress for a child, at their given age, is important.
Taking problem solving in table one as an example. The differences in ability to 'give an amount' of something might lead adults to conclude that this is because of an attentional deficit, rather than a normal variation within development. When this extends across all areas of development for the younger child, this discrepancy is likely to be seen as an issue and a child might be viewed as having a 'problem'. In such circumstances it can be useful to consider using an objective measure of attentional capacities at an appropriate point in time.
QbCheck can be administered to a child as young as 6 years old, and this would seem to be the most appropriate point at which to consider the objective measurement of attentional issues. Using objective testing alongside subjective measures such as parent interviews and rating scales can help differentiate between ADHD and expected developmental
Whilst there is no scope to cover the following in this blog, the reader's attention should be drawn to the concepts of selective attention, divided attention, sustained attention and attentional switching.
Learn more about the impact of birthdate bias in our previous blog here. And if you're interested in adding objective testing to your own practice, book a call with one of our experts to learn more about QbTest and QbCheck.
Table 1. Typical development by age by area.
Youngest in year group ⟺ Eldest in year group
Area of development
Age 4 years
Age 5 years
Gross Motor

Balances on one foot for 8 to 10 seconds
Hops on one foot two or three times
Standing broad jump: 1 to 2 feet
Gallops
Throws ball overhand 10 feet
Catches bounced ball (4 1/2 years)

Walks down stairs with rail, alternating feet
Balances on one foot > 8 seconds
Hops on one foot 15 times
Skips
Running broad jump 2 to 3 feet
Walks backward heel-toe
Jumps backwards

Fine Motor

Copies square
Ties single knot
Cuts 5-inch circle
Uses tongs to transfer
Writes first part of name
Imitates gate with cubes

Copies triangle
Puts paperclip on paper
Can use clothes-pins [pegs] to transfer small objects
Cuts with scissors
Writes first name
Builds stairs from model

Self-Help

Goes to toilet alone
Wipes after bowel movement
Washes face/hands
Brushes teeth alone
Buttons
Uses fork well

Spreads with knife
Independent dressing
Bathes independently

Problem-Solving

Draws a four-to-six-part person
Can give amounts (usually less than 5) correctly
Simple analogies
Points to 5 or 6 colours
Points to letters/numerals when named
Rote counts to 4
'Reads' several common signs/store names

Draws an 8-10 part person
Gives amounts (<10)
Identifies coins
Names letters/numerals out of order
Rote counts to 10
Names 10 coloursUses letter names as sounds to invent spelling
Knows sounds of consonants and short vowels by the end of kindergarten [Reception]
Reads 25 words

Social/Emotional

Deception: interested in 'tricking' others and concerned about being tricked by others
Has a preferred friend
Labels happiness, sadness, fear and anger in self
Group play

Has group of friends
Apologises for mistakes
Responds verbally to the good fortune of others

Receptive Language

Follows three-step command
Points to things that are 'same versus different'
Names things when actions are described (e.g. you cut with it, it tells you the time)
Understands adjectives (bushy, long, thin, pointed)

Knows right and left side of self
Points to 'different one' in a series
Understands 'er' ending (eg batter, skater)
Enjoys rhyming words and alliterations
Produces words that rhyme
Points correctly to 'side', 'middle', 'corner'

Expressive Language

Uses 300 to 1000 words
Tells stories
100% intelligibility
Uses 'feeling' words
Uses words that tell about time

Repeats six-eight-word sentence
Defines simple words
Uses 2000 words
Knows telephone number
Responds to 'why' questions
Retells story with clear beginning, middle, end

Source: Pediatrics In Review, Vol. 37 No. 1 January 2016
Table 2. Average attention span, by age:
By age 4,
attention span increases to about 8 to 12 minutes.
By age 5,
10 to 14 minutes.
By age 6
12 to 18 minutes
By age 7
14 to 21 minutes
By age 8
16 to 24 minutes
By age 9
18-27 minutes
By age 10
20 to 30 minutes
Source: Compiled from multiple sources by Helen F. Neville
References: