Qbtech lands in New Zealand (Te Whatu Ora)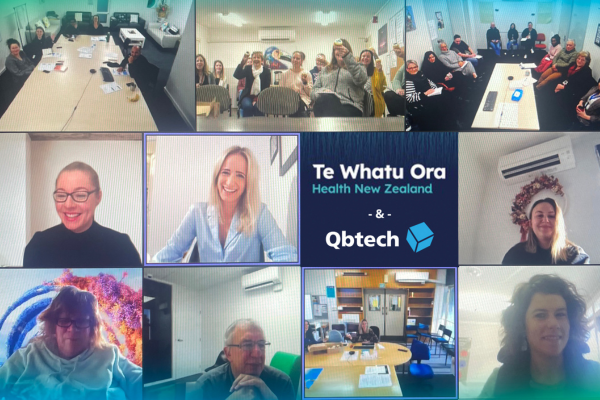 We are delighted to announce that QbCheck will be implemented in Te Whatu Ora Health New Zealand starting with the Bay of Plenty teams (Hauora a Toi) in the Child and Adolescent Service, Paediatrics, Child Health Integrated Response Pathway (CHIRP) team, and in school-based Mental Health teams in Tauranga and in Whakatane.
QbCheck is utilized successfully in many other regions around the world as part of evidence-based ADHD assessments.
QbCheck will be integrated into the CHIRP pathway and provide objective data for the core symptoms of ADHD. The technology is proven to speed up diagnostic time without compromising on quality and accuracy of the assessment.
The Bay of Plenty teams are hoping that the technology will increase access to the service for users, and free up clinical capacity to help see more patients and their families or whanau.
What benefit will QbTest bring to patients and practitioners?
Clinical studies show that the technology can reduce waiting lists, waiting times, and enable clinicians to reduce the number of appointments and time required to make a diagnosis. In addition, in a large randomized control trial, more than 95% of families find the visual data helpful in understanding ADHD and any symptoms and impairments they may be experiencing. Also, over 85% of clinicians find the technology to be a valuable aid to assessment.
NICE – National Institute of Clinical Excellence, a globally respected authority that reviews and assesses the value of healthcare interventions with evidence-based scrutiny, has also recently appraised the technology.* In a Medical Innovation Briefing document (MIB 318) NICE summarizes the technology as follows:
Experts recognize QbTest as an addition to routine clinical assessment of ADHD.  

 

The NICE evidence review and ADHD experts confirm that QbTest helps clinicians make accurate decisions, saving time and money. 

 

NICE reports reduced ADHD waiting list and prescription costs, achieved through QbTest.

 
In addition to its diagnostic application, QbTest was reviewed for its efficacy in treatment monitoring. The MIB states "clinicians found value in the ability to assess medication treatment effects using QbTest" and "clinicians can monitor the effectiveness of a dose of medication to objectively observe its potential impact."
"This is a result of the collective work of our and clinicians' aim to improve quality of care and reduce wait time for children and whanau," says Anja Theron, Child Wellbeing Transformation Director.
CHIRP is an initiative set up where clinicians from pediatrics, mental health, child disability, and school-based mental health work together to form an integrated pathway where referrals are dealt with collectively, with the aim of holding the child at the center of this process.
Dr. Sarah Moll (Developmental Pediatrician) has had experience using QbTest in the UK, and under her leadership, QbCheck will be used as a pre and post-measure for medication review.
The Bay of Plenty CHIRP Team will be collecting data on how QbCheck can be used to streamline the screening and assessment process to reduce wait times, improve accessibility for young people and their whanau through administering QbCheck in school settings and as an objective measure for medication management.   
*(QbTest and QbCheck are approved equivalent medical device products)