Implementing QbTest into a rural pediatric practice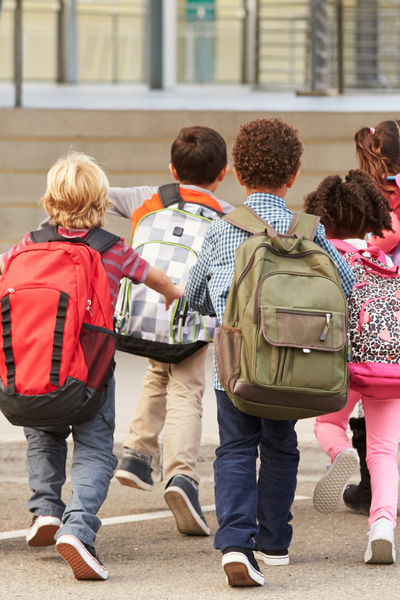 1-minute summary: There can be additional challenges in evaluating ADHD in small, rural communities. Teachers may be reluctant to suggest a child struggles to pay attention, even if parents report issues themselves. A pediatric doctor from rural Colorado explains how they started using QbTest to combat subjective biases. With the aid of QbTest results, the pediatrician was able to interpret assessments that were, at times, surprising. For example, girls who had been diagnosed with purely inattentive ADHD were now more accurately assessed as combined or hyperactive.
Treating ADHD can look quite different depending on where you are. When one pediatric doctor opened a practice in a Colorado mountain town, they became the only pediatrician working in a three-county area. Their work would be vital to supporting the care of thousands of children and adolescents with ADHD in and around this idyllic Western ski town.
The doctor quickly found that the town had a much higher prevalence of ADHD than most. That meant some upsides to treatment – the school system, they'd observed, had a curriculum geared toward providing male students with ADHD resources that helped them love school in their early years. Yet when it came to providing wider support and evaluations for the town's children and adolescents, new ideas were needed to provide the needed level of care.
The right diagnosis
Evaluating ADHD in a small, tightly-knit community comes with its own set of hurdles. For example, when teachers were asked to fill out ADHD assessments for students, the results for boys often came out just below the threshold for an ADHD diagnosis, particularly for younger kids. Teachers and other caretakers could be reluctant to suggest a child struggled to pay attention, even if parents reported issues themselves and the child had a history of ADHD symptoms.
This difficulty in diagnosis was even more acute among girls. Women of all ages are more likely to be overlooked for a diagnosis of ADHD, resulting in them being diagnosed later in life. Research has shown that men are 60% more likely to receive an ADHD diagnosis than women – a reality this doctor observed firsthand.
To combat these biases in subjective ADHD evaluations, the doctor began utilizing QbTest. QbTest is a technology-driven objective ADHD test, designed to help improve accuracy with ADHD evaluations, used in conjunction with other clinical measures.
Improving with objective testing
With QbTest results in hand, the pediatrician was able to interpret assessments that were, at times, surprising. For example, girls who had been diagnosed with purely inattentive ADHD were now more accurately assessed as combined or hyperactive.
"There's a whole bunch of girls who are being diagnosed as inattentive ADHD, who are truly combined. Their hyperactivity is that they're fidgeting, they're paying attention to everybody around them, and they're not causing a behavioral disruption—so nobody's scored them on those hyperactive things, because they're able to sit in a seat because they're a girl.
"That doesn't mean they don't want to jump out of their seat, but because they're a girl, they stay put," noted the doctor in an interview. Using an objective assessment like QbTest allowed for more nuanced diagnoses that opened pathways to better treatment. By combining QbTest with subjective measurements and in-person evaluations, the doctor was able to identify behavior patterns that were previously overlooked.
The future of pediatric ADHD care
There have been several positive developments in the understanding of ADHD among parents and caregivers. For one, there's been a more positive focus in the media on patients with ADHD.
Doctors occasionally use the metaphor of the 'race car brain' to explain ADHD to their patients. "It's speedy, it's great, it accelerates very quickly, it's full of ideas—it just needs fine tuning of the brakes, because you know you don't have that steering wheel and brake system down yet." This way of thinking about ADHD, made famous by Dr. Ned Hallowell, has been a boon to understanding ADHD for parents and children alike.
A decade ago, there weren't nearly as many resources or handouts that talked about ADHD. Now, parents often enter the clinic with more understanding, and are receptive to examples of entrepreneurs, celebrities, and other successful individuals with ADHD.
Coupled with these changes in perception, objective technology like QbTest and QbCheck have opened up new possibilities for clinicians. Learn more here or contact us today to see how it works first-hand.