Five benefits of dating someone with ADHD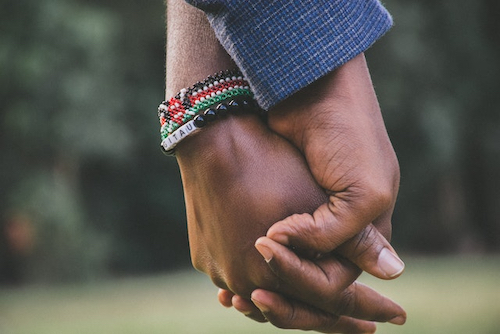 1-minute summary: All relationships come with their challenges, but the idea that dating someone with ADHD is necessarily more difficult isn't accurate. There are many qualities, such as spontaneity, open-mindedness, and empathy that an ADHD partner can offer in a lasting relationship.
When people talk about dating someone with ADHD, the focus is often on the challenges both partners face. For example, a New York Times article on the subject highlights "find coping strategies" and "show your partner that you're trying" as methods to manage the "unique challenges" the partners may face.
While these techniques can be helpful, the emphasis on the negatives of ADHD relationships often overlook the joy that comes from dating someone neurodiverse. The truth is that people with ADHD have a lot to bring to their relationships, and while there may be unique challenges, there are unique opportunities as well—something we've highlighted in a previous about all things ADHD and relationships.
Building confidence, trust, and joy with one's partner means understanding those advantages in a positive light. While every person and relationship is different, here are five potential qualities to keep in mind when dating an ADHD partner.
Disclaimer: Everyone with ADHD experiences the condition differently and uniquely. Moreover, the different subtypes of ADHD (inattentive and/or hyperactive/impulsive) present different symptoms and have produced differing outcomes in studies. This article is a general overview of some of the struggles typically experienced by people with ADHD, but will not be applicable to all people with the condition.
Creativity and energy
The boundless energy that keeps your partner always on the move can be overwhelming at times. Yet when you understand what motivates your partner, you can start to harness that creative energy in unique new ways. Being open to the fresh perspectives and excitement they can offer can help negate boredom and reignite that spark of excitement vital to any relationship.
Passion and spontaneity
In one survey of partners to people with ADHD, a "zest for life" ranked among the top qualities most valued in the relationship. It's not hard to see why–people with ADHD can have a tendency to live in the moment, bringing a welcome energy that enervates any activity.
Seeing someone with ADHD can often mean having so many fun date ideas that it's hard to pick! It might be up to the non-ADHD partner to pick from what could be a very long list of choices, but they'll certainly never be bored or run out of things to do together.
Open-mindedness
Part of treating ADHD involves helping patients understand that their minds work in unique ways compared to the neurotypical population. As such, neurodivergent partners can have an open-mindedness that lends itself well to seeing new perspectives and accepting novel ideas.
Many people with ADHD have experienced feeling 'different' from others because of the way they interpret and react to events. They can be more empathetic to people who have new ideas or interpretations, making them supportive and understanding as a romantic partner.
Unique perspectives
One often-overlooked symptom of people with ADHD is their tendency to hyperfocus, spending hours at a time fully immersed in a given task that interests them. The time spent in a state of hyperfocus can occasionally pay off–partners often see this first-hand when they delve into their significant other's hobbies or interests. All it takes is the right communication–an essential part of any relationship.
Empathy and understanding
Anyone who's ever felt overwhelmed or scattered will find an empathetic ear with their ADHD partner. When it comes to getting things done and thriving with ADHD, sometimes a little empathy goes a long way. A successful relationship built on kindness and understanding can truly thrive with an ADHD partner.
Building an ADHD relationship
Dating someone with ADHD can lead to some unique challenges, but the same can be said of any relationship. With understanding, communication, and effective treatment, both partners can find themselves in a truly thriving relationship that accounts for their background and experiences.
By educating yourself about ADHD, communicating effectively, and being supportive, you can help your partner manage their condition and live a happy and fulfilling life. Remember to take care of yourself and seek help when you need it. With patience, understanding, and love, you and your partner can overcome any challenge.
Learn more about our ADHD tests.