A day in the life of a clinical advisor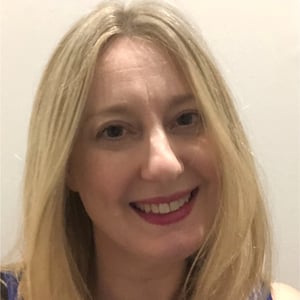 Our team of clinical advisors supports clinicians to get the best outcomes for their patients. So, what do they get up to? We spoke to Sherri Hutchinson, who looks after our US clinicians, to explain what a day in the life of a clinical advisor looks like.
What are your day-to-day responsibilities?
My focus is working with our customers and making sure that they have the clinical support that they need while using QbTest. That involves regular contact with the clinicians and their teams via email, phone calls, WebEx and face-to-face.
Often I am traveling to clinics where I install QbTest and train them how to administer it to their patients, as well as how to interpret the results. I make sure that they feel comfortable using it, demonstrate how it enhances their clinical pathway and how it can support their day to day work with patients.
What is a busy day like for you?
A busy day for a clinical advisor generally involves a planned installation at a clinic. Helping them install QbTest in their clinic and training their staff. Often we'll get calls from other clinics throughout the day as well, asking for assistance with interpreting reports and to brainstorm. They will use these support calls as a springboard to discuss their thoughts on the results from a QbTest for patient cases.
What is the best thing about being a Clinical Advisor?
One of the great things about being a clinical advisor is that it is an ongoing learning process – the science behind ADHD is always evolving. The best thing for me though, is to connect with our customers and really helping them enhance the care that they are giving their patients. Because patient care is at the core of what we do. It is very satisfying knowing that we can have a positive impact by making the clinical pathway more understandable for patients, who themselves are often learning about the condition.
What do clinicians say about the support you provide?
Clinicians appreciate our onsite visits and training, this is our most common piece of feedback. The onsite visits help them get the answers they need regarding our test. When onsite at QbTest clinics, I go through specific test reports and over the interpretation of individual test results, right then and there. This can be incredibly useful for more complex cases.
Is there anything you learned about ADHD management since becoming a Clinical Advisor?
The best thing that I have learned is to make sure to educate yourself. I always recommend to everyone who comes into contact with QbTest to look at our website; we have numerous articles that help build a better understanding of the condition as well as some in-depth interviews that explore some key topics such as related conditions including depression and anxiety. As I said, the science around ADHD is always evolving and we have to keep up with it in order to better support patients.