ADHD test for schools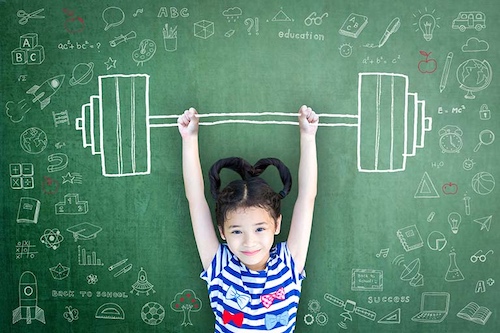 At the end of 2018, the media repeatedly reported on how Ofsted criticized the education and support of children with special educational needs and disabilities.
Amongst other concerns, their annual report highlighted that "Mental health needs are not being supported sufficiently", "Identification of SEND is weak" and "too many local areas providing a sub-standard service when it comes to SEND provision" [1], with thousands of children missing out on vital support.
Critically, the gap in performance and outcomes for children with SEND is widening between the best and the worst local areas and improvement in many areas is often slow and inconsistent.
With many schools facing reductions in funding, support staff and a lack of training/expertise as well as "a shortage of specialist mental health provision" [1], the capacity for improvement seems limited. However, last year many dedicated schools did reach for new ideas or evidence-based interventions to improve outcomes for their SEND pupils. One effective practice to optimise the identification of SEND, collaborate with parents and reduce staff workload is QbCheck.
The Yew Tree Community Primary in Halewood, Knowsley, was the first school to explore how objective information could improve SEND provision in a timely and cost-efficient way. In this video, Laura Venables (SENCO, KS1 & DSP Manager) and Ann Farrell (Outreach Manager) explain how objective information raised awareness and knowledge of ADHD in their school, helped them to unpick pupils' individual needs, put suitable support plans in place, whilst building trust with parents and making better referrals for (ADHD) assessments.
Close to 100 schools have followed Yew Tree's example since and are now utilising QbCheck: an online ADHD test which helps identifying pupils with ADHD at the earliest point, ensuring that early action is taken to meet their needs. By using a standard laptop with webcam, QbCheck measures a pupil's attention and impulsivity and it uses breakthrough facial recognition technology to capture his or her hyperactivity, ultimately providing an instant and objective result about the likelihood of ADHD.
These schools have made a positive change for their pupils with SEND, would you like to do the same?
The Annual Report of Her Majesty's Chief Inspector of Education, Children's Services and Skills 2017/18. Presented to Parliament pursuant to section 121 of the Education and Inspections Act 2006. Ordered by the House of Commons to be printed. 4 December 2018.