Transforming ADHD care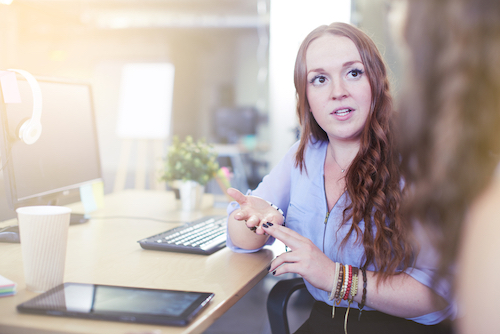 1-minute summary: An independent evaluation by the East Midlands Academic Health Science Network (EMAHSN) has shown that deploying QbTest in ADHD services significantly reduced delays in diagnosis (by an average of 145 days). Additional benefits were recorded around patient satisfaction, cost saving and clinician time saving.
The management of ADHD is highly associated with substantial fiscal burden.
In England and Wales, for example, children with ADHD place a significant cost on health, social and education services, reaching £23 million for initial specialist assessment, and £14 million annually for follow-up care, excluding medication.
Unfortunately, the average delay from first visit to diagnosis is 11 months in Europe, severely hindering early intervention and the potential for good patient outcomes. The ground breaking 'Assessing QbTest Utility in ADHD' (AQUA) trial recently demonstrated that QbTest can increase the speed and efficiency of diagnostic decision making in ADHD. Now an independent evaluation by the East Midlands Academic Health Science Network (EMAHSN) has shown that, after deploying QbTest in seven ADHD services, delays in diagnosis were reduced by an average of 145 days with 85% of patient respondents finding the QbTest helpful. Additionally, cost savings were up to 39% with a release of 20-33% of clinicians time. A diagnostic decision was reached at the first contact with the clinician for most patients.
During the 12-month EMAHSN project in England a total of 1,231 patients between the ages of 5 and 15 were assessed for ADHD in Community Paediatric and Child Psychiatry services using QbTest as part of their assessment process. The goal was to reduce time from first appointment to diagnosis and save money. Whilst improving efficiency, there was an added emphasis on positive patient and family experiences and the extent to which clinicians found the innovation helpful in their understanding of patients' symptoms and related communication.
Following the deployment of QbTest, there was a reduction of one appointment per child, to rule in or out ADHD. The average number of days to reach a decision before the implementation of QbTest ranged between 161 to 453 days. After the introduction of QbTest, this reduced to a range of 15 to 252 days. The satisfaction questionnaires, developed by the University of Nottingham for the AQUA trial, highlighted that 85% of patient respondents found the QbTest helpful and that the results helped them to understand their symptoms. Moreover, 94% of clinicians felt that they were better able to understand their patient's symptoms of ADHD.
The combination of clinical efficiency and cost savings for each Trust, regardless of differences in pathways and staffing, as well as good patient experience, resulted in initiatives to deploy QbTest universally across the UK. As stated by Chris Hart, Commercial Director at the EMAHSN: "This is a fantastic example of partnership working across the NHS and technology industry to bring real benefits to patients and add value to the health and care system".
If you want to transform the way you manage ADHD in your clinic with objective data, get in touch.