Accelerating the adoption of QbTest in the NHS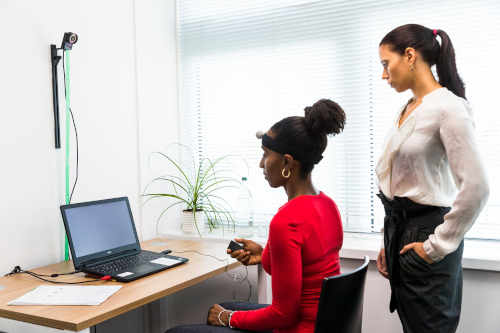 Off the back of the exciting announcement that QbTest has been selected as one of the 11 innovations to be supported by the NHS Innovation Accelerator (NIA), Managing Director Tony Doyle explains what this milestone actually means for NHS trusts across England.
Motivations for applying
My understanding of the fellowship was that it would help accelerate the spread, and therefore the accessibility for patients and families, of QbTest across the NHS in England. I also spoke with two NIA fellows from 2019 and they'd both told me how it has supported the uptake and spread of their technology and how their companies have made a significant impact in the NHS. In the end, it was an easy decision to apply after all the great things I'd heard.
A rigorous selection process
The selection process had a number of stages. The first one was a detailed submission to the National Innovation Accelerator, which included a summary of the evidence for QbTest, both clinical, health and economic related, and details about the company and its health.
This was followed by a shortlisting process where a panel from the NIA reviewed the different applications – I believe over 140 innovations were shortlisted. Those that were shortlisted were subject to a review by the National Institute for Health and Care Excellence (NICE). Of those that made it through that process, 32 innovations and fellows were selected for an interview with a panel.
At the panel interview, they were interested in gaining more in-depth knowledge and understanding about the technology, the company and the individuals behind the technology. It was a rigorous process, and at the end of that, I'm delighted to say that QbTest was selected this year as one of the 11 innovations out of the original 140 or so.
The importance for the NHS
The NHS Innovation Accelerator is a NHS England initiative to identify and select proven technologies that help with NHS priorities, particularly in the light of the NHS Long Term Plan. And I think that the importance for the NHS is that, when an innovation has been selected, NHS England endorses its benefit for patients and the NHS and they support the innovation and the fellow. We, Qbtech, have shown that we can help improve children's services, specifically mental health, which is a very high priority for the NHS.
Bringing people together
The Accelerator Programme has already been helpful. NIA fellows like myself are invited to talk at different forums throughout the next three years. What that means is that you're exposed to senior leaders in the health service who are charged with adopting innovation to improve patients' healthcare. This has already resulted in very constructive discussions and pro-active decision making. In fact, I have a meeting tomorrow with a senior manager based in London about QbTest and making it available across a large geography. This is exactly what the programme is all about.
A key aim of being part of this programme is to build our credibility. The fellows from 2019 tell me that, actually, the most useful thing about this fellowship was that it opens the dialogue much more easily, much more quickly, because busy people only want to talk to those individuals and innovations that have an evidence base.
Ensuring a timely uptake
The NHS is often criticized for having a relatively slow uptake of technology and there are far more clinics that lack our technology than those who have it, despite that QbTest's benefits and efficiency have been well established over the last 10 years. We know our technology speeds up the assessment process, saves considerable amounts of money in excess of £80,000 per year, per clinic. The sooner that our technology is spread across England, the sooner the 80,000 children that are assessed each year will benefit from a faster assessment and earlier, better interventions to help their ADHD.
Successful adoption of QbTest
Already in place, we support clinicians and managers making funding cases within their own organizations.
We have a well-established funding case method that has proven to have a high success rate – we can save a great deal of time for those people who are charged with putting it together for their organization. In addition, we are lucky to have a budget impact model, built by an NHS body: Kent, Surrey and Sussex Academic Health Science Network have made a model that can be scaled from an individual clinic to a trust, or even to a national level to look at the health economic benefits of QbTest.
QbTest in a year's time…
Our aim is that QbTest will be accessible to patients and those working with them in twice as many clinics as it is today. I'm very excited to be working with the NIA to try and make this happen.
More on QbTest
Discover how QbTest can work for your organisation