Welcome to the future of ADHD care: QbTest Telehealth
Support your patients where they are – online.
QbTest Telehealth, powered by QbCheck, allows you to provide quality ADHD care to your patients – virtually. Collect objective data on attention, activity and impulsivity to add context to your assessments and treatment plans. QbTest Telehealth combines FDA Cleared QbTest with the online QbCheck platform to put you back in control with the flexibility of testing in-clinic and remotely [1] [2]. These assessments can be used during the process of establishing an initial diagnosis and when monitoring treatment efficacy.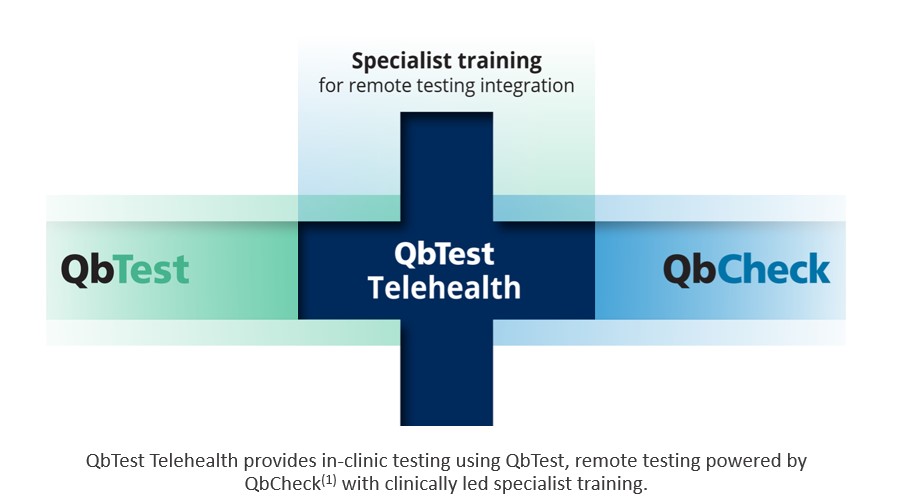 [1] Ulberstad, F, Boström, H, Chavanon, M‐L, et al. Objective measurement of attention deficit hyperactivity disorder symptoms outside the clinic using the QbCheck: Reliability and validity. Int J Methods Psychiatr Res. 2020; 29:e1822. https://doi.org/10.1002/mpr.1822
[2] FDA cleared, K143468, K133382, K122149
Click here for full information about the clinical documentation for QbTest and QbCheck.
Testing remotely – how it works…
Clinicians can issue online voucher codes to patients to perform a 15-20 minute task on their own compatible device. This task collects quantitative data on their attention and impulsivity while tracking their physical activity using facial recognition technology. The results of the test are then compared to an age and gender matched norm group. Each test generates a report made available securely in the clinician's online account. Telehealth reports also include an online rating scale that is collated with the report.
Find out how it can work for your practice
Book a discovery call with one of our specialists to learn how QbTest Telehealth can help you reach more patients and continue to provide quality ADHD care: