QbTest Telehealth – Tried, Tested, Expected
From September 2020 to May 2021, there has been a 74% increase in tests utilizing QbTest Telehealth, powered by QbCheck*. Patients expect to receive quality ADHD care no matter where they are; in clinic, online or a combination of both. With QbTest Telehealth, the control is in your hands with our most flexible ADHD testing platform [1] [2].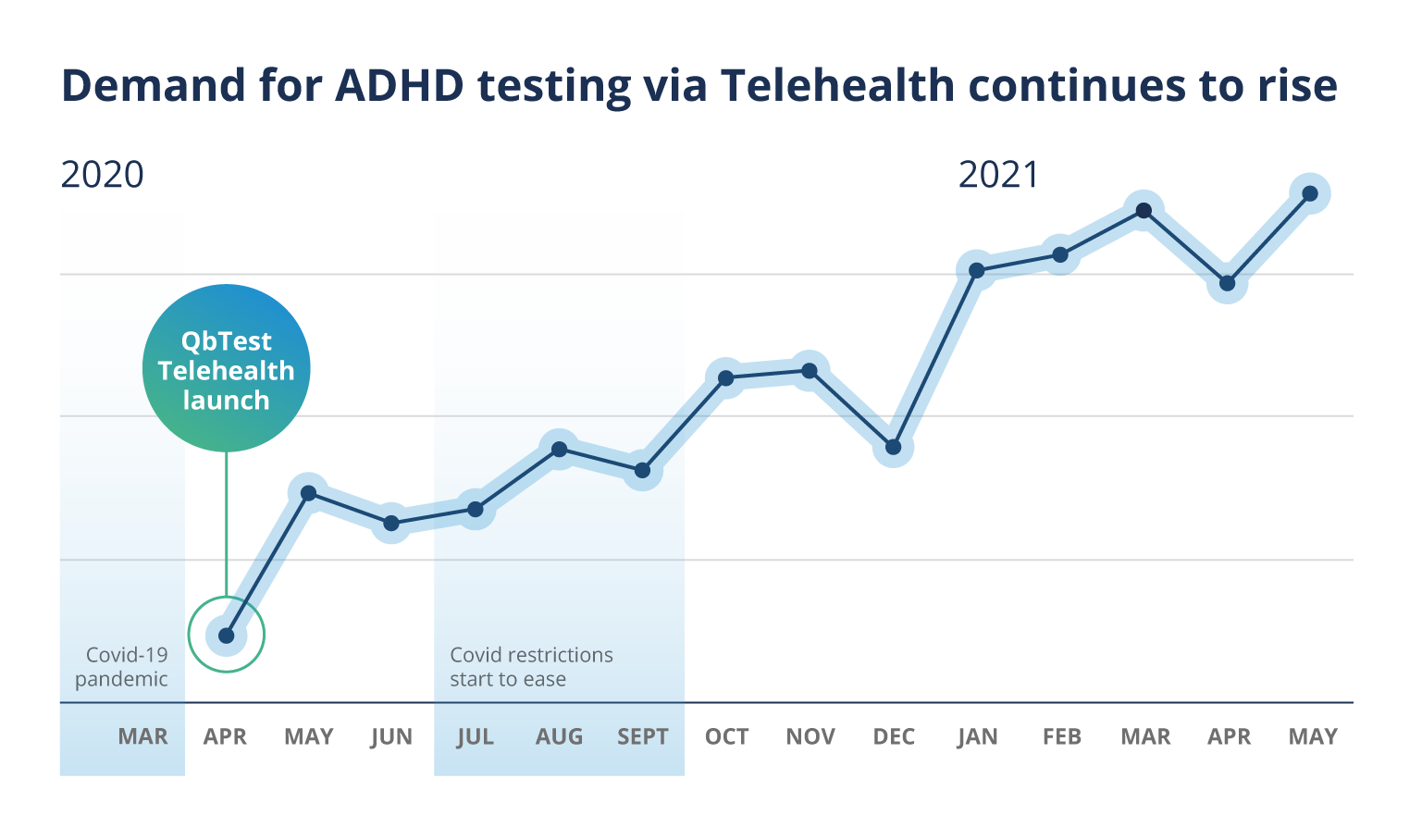 [1] Ulberstad, F, Boström, H, Chavanon, M‐L, et al. Objective measurement of attention deficit hyperactivity disorder symptoms outside the clinic using the QbCheck: Reliability and validity. Int J Methods Psychiatr Res. 2020; 29:e1822. https://doi.org/10.1002/mpr.1822
[2] FDA cleared, K143468, K133382, K122149
Click here for full information about the clinical documentation for QbTest and QbCheck.
* QbTest Telehealth provides in clinic testing using QbTest, remote testing powered by QbCheck with clinically led specialist training. Telehealth reports include an online rating scale collated with the Test report