The frontline: ADHD care via Telehealth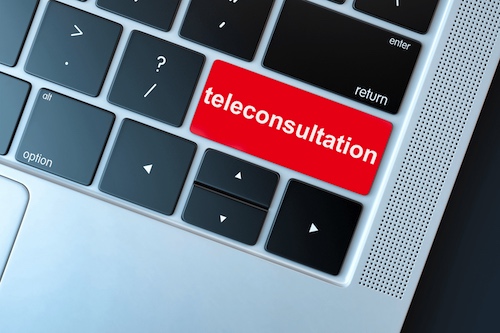 With QbTest Telehealth, the option for remote ADHD care is now possible. US Market Development Manager, Danielle, has been on the ground working with clinics who have first-hand experience of implementing telehealth in response to COVID-19 restrictions. Here, Danielle opens up about the outlook for telehealth in ADHD care and how providers are responding to the opportunity of running objective tests beyond the clinic walls.
Which types of clinicians are adopting telehealth?
It's a real mix to be honest. When we look at the disciplines and provider types who have already adopted ADHD telehealth testing, it is split straight down the middle between psychiatry and medical care providers like Pediatricians. There are a handful of neurologists and psychologists who have also taken advantage of the ability to test virtually. When we look at geography, it mirrors those regions that have had to comply with stricter shut down and stay at home orders like in the Northeast, followed by the Southeast. Within the last few months, with the rising numbers of COVID-19 cases, we have seen a large uptake of telehealth testing for clinics in Texas and Arizona in particular.
Does it add any value to their practice?
The feedback we've received from providers has been overwhelmingly positive. Each clinic has mentioned something different, however, I would say that improving access to care, easing patient concerns over coming into the clinic, and increasing patient and clinician confidence during a time that seems to be quite stressful are the common themes. Just yesterday, I was speaking with a pediatric specialist who confirmed a lot of what I have been reading and assuming about the underlying concerns of clinicians and patients.
A recent ADHD patient survey in ADDitude shows high numbers are feeling worried and anxious at this time [1]. One clinician I spoke with explained that most of her patients are coming in presenting with a degree of anxiety. With younger patients not necessarily back at school, getting rating scales back is seeming next to impossible. To have additional data, that is objective is really important to her clinic right now. For clinicians working in private clinics, testing via telehealth has helped to keep their doors open and increased patient satisfaction.
Are there any interesting advantages of telehealth apart from the obvious?
Telehealth has been waiting in the wings for some time – we all know that adopting new processes can be daunting and patients and providers were somewhat hesitant. COVID 19 pushed all this forward and I think it is for the better. Providers I am speaking with are talking about how their interviews have changed and that one benefit is being able to see the environment the patient is in and get a better feel for what is going on at home.
Whilst attending a recent online conference, I saw some data from Jefferson Health and they have seen a 50% reduction in time to get to an appointment via telehealth, which can be incredibly valuable for the patient. They also showed a 30% decrease in cancellation and no-shows for appointments, which is revenue that would have been lost for those clinics and providers [2]. Lastly, and most importantly, there are some tremendous positives coming from telehealth when it comes to access, particularly those who lack transportation or are in rural areas. One of the greatest benefits for all of us is that telehealth increases the equity in care.
Do you think telehealth will live on after Coronavirus?
As I mentioned telehealth has been creeping up in the background with early adopters, innovators and those focused on equity and rural health. Now that it is here, it is here for good. Analysts are predicting a seven-fold growth in telehealth by 2025 and I wouldn't be surprised if this forecast came true.
[1] Board, A.E. (2020). As Time Stands Still, ADHD Treatment Is in Almost Constant Flux. [online] ADDitude. Available at: https://www.additudemag.com/adhd-telehealth-medication-therapy-changes/ [Accessed 28 Sep. 2020].
[2] Hollander, J. (2020). Connected Health Virtual Summit – mHealthIntelligence. [online] mhealthintelligence.com. Available at: https://mhealthintelligence.com/summits/connected-health-virtual-summit.