The bumpy road to success – Jannine's story (part three)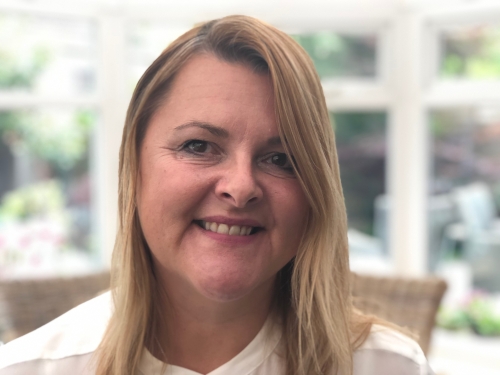 Now, on her third master's degree, Jannine understands what it takes to create the right environment for success for those with ADHD. In this feature we learn more about why she has dedicated her career to help people thrive and how coaching has been beneficial to her clients.
Supporting others to thrive with ADHD
Helping others to be their best self is what helps me to achieve my best, because I need to be walking my own talk. Often, I'll be advising somebody I'm working with and realize that I'm not doing it myself right now. Also, I used to have a career in recruitment, training and retention (hence where the coaching background comes from). In this role, I was an active listener, using my skills to work out what people's motivations were and using that to propel them forward – this has always been my strength. I just love listening to people and seeing them thrive, I find it fascinating, enjoyable and purposeful.
The real life benefits
I once worked with a lawyer who was really doubting herself. Although she's extremely capable, she was finding that, as she sat with her clients, she'd make loads of notes and then move from client to client with an ever-growing collection of unstructured and disorganized notes. They weren't categorized in any way, no names, no dates, no action points for her or her clients. It was becoming impossible to find essential information, all because she was focused on actively listening to her clients. She would have to go through this pile of notes one by one to find what she was looking for – and this wasn't sustainable.
There had to be some scaffolding put in place to make sure important information was being recorded and was easy to get to. To try and tackle this problem, I worked with her to start writing cover sheets for all her notes – names, dates, action points and so on which she now staples onto each collection of notes. Ultimately this saved time both for her and her secretary. Now she feels on top of things, more relaxed at work and less frustrated.
Another example is a teacher/department head I worked with. She was frustrated with herself for the fact that she wasn't on top of things. She was always firefighting, wasn't enjoying teaching and was thinking about leaving. I spent a lot of time listening to her story. One thing she said really leaped out at me, she mentioned that she had always been behind on marking. She felt that this was the least of her worries right now. I challenged her on this statement – I had watched her face when she said it. It turned out that, when she first started teaching, she'd got into trouble because she wasn't marking on time. And now she was saying that she wasn't marking on time and felt vulnerable. In this case, I said, "this is priority 1, not priority 97". The challenge was to reorganize her priorities.
As my client was a visual person, I had to adapt my approach accordingly. We created pie charts and bar graphs and they use colored pens and pencils to chart progress. She could now visualize how much marking she had done and had left to do. We could see when she was making progress. This gave her momentum, and momentum for us (with ADHD) can be really challenging.
A take home message
One of the hardest things for me as a coach is when something's gone wrong and when the client says that there are no lessons that can be learned from the situation. That suggests that they're not looking at their challenges with the right mindset and we must work on that. They have to see that they had a role to play in things going wrong and therefore they have a role to play moving forward… If they can't see that, that's a real challenge – we can't move forward. We are, however, not looking for perfection, we're looking for better.

Jannine runs ADHD Wise UK, a company dedicated to ADHD coaching and support. Learn more about ADHD Wise UK here.
See Jannine featured on BBC News and Channel 5: