Effective strategies for managing procrastination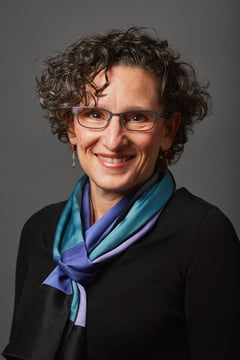 In her previous blog, Dr. Carol Weitzman, Director of the Connecticut Center for Developmental Pediatrics in Westport Connecticut and the Medical Director of the CT ADHD Center, and a Professor Emeritus of Pediatrics at Yale School of Medicine, explained the link between ADHD and procrastination. Here, she explains some effective strategies for keeping procrastination at bay.
Disclaimer: the information contained on this website does not constitute medical advice. If you have concerns about your own health or the health of someone else, you should speak to your doctor.
There are many strategies that can be employed to reduce procrastination. Just because it occurs more often in people with ADHD does not mean it has to stay that way. However, the longer someone has developed and maintained poor work habits, the more effort it will take to change those habits. For people with ADHD, this means learning new skills and committing to using them.
Getting help from a tutor, coach or other professional can be helpful to maintain motivation and confidence. Having extra support can overcome the resistance to tackle long tasks and "automatic negative thoughts" leading to them thinking they can't do this, or they don't care how the work turns out.
So what are these strategies?
It's important to break down our approach to managing procrastination – this can apply to anyone, not just those with ADHD. The six areas below aim to tackle procrastination at its root.
1. Getting started
Developing realistic goals – the person needs to define what would be good about completing this project. They should ask themselves:
What would it feel like I was successful?
What do I need to meet this goal?
Asking these types of questions can help reduce the resistance to the task and can help to visualize why doing this work may be valuable.
Examining tasks that may look overwhelming, tedious, difficult, etc. – breaking them down to reduce that feeling of having a 'mountain to climb'. This is about taking the first step. It is important to not worry if a there is not a high level of motivation at the beginning and not too wait for that to get started. That often comes after some success has been made.
2. Planning projects
This is a big part of the work (and often underestimated in people with ADHD). At the start of any big project it's important to start breaking things down into each and every step and write them down. It is about the prioritization and organization of tasks. This can be done by:
Doing a check to make sure these steps are achievable and actionable
Estimating the time for each step and thinking about what may go wrong at each step and how that will be overcome.
Creating deadlines and writing them down.
Scheduling time to do this work on a calendar.
Keeping this calendar visible and checking it daily.
3. Creating effective workspaces
Workspaces can be improved by removing excess clutter from a desk or workplace and by creating a calm, relaxing space to work.
4. Monitoring progress
Progress can be measured by monitoring each task to get an overall picture. This can be done by:
Reviewing progress regularly and assess how well you are meeting goals
Updating the project calendar at least a few times/ week
Having flexibility between planning, monitoring and doing and effective
problem solving. Routinely asking:
Have the goals changed?
Are they where they need to be according to the plan?
If not, what is getting in the way?
Do they need help completing any of the steps or tasks?
Who can best help them?
5. Maintaining motivation
Maintaining motivation to complete a task can often be the most challenging aspect of procrastination. To keep up levels of motivation, one should establish realistic rewards for accomplishing each goal and meeting a deadline.
It's also a good idea to start rotating between tasks that may be of higher or lower interest, scheduling breaks and monitoring how easy or difficult it is to return to work. For children, it can be beneficial to reward them for their efforts in developing executive functioning skills (such as remembering to put something in a calendar or scheduling work time).
6. Be kind to yourself
One does not need to achieve perfection out of the gate and putting in the effort is perhaps the most important thing. If people are kind to themselves, they can start to reduce automatic negative thoughts and maintain confidence and motivation when tackling tasks.
This helps to cultivate a growth mindset. Believing that putting in effort and time will lead to growth and feeling smart and seeing mistakes as opportunities to learn. It's about moving away from being right toward improving and learning.