ADHD care – optimizing treatment utilizing data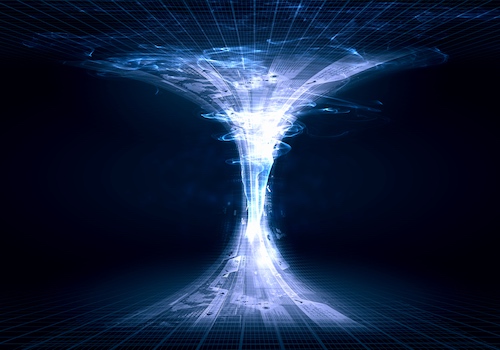 What is QbTest?
QbTest is an FDA-Cleared, CE Marked medical device used in the assessment and treatment of ADHD backed by years of research. QbTest monitors the core symptoms of ADHD; activity, inattention and impulsivity during a 15-20 minute task. Test takers follow a pattern on a computer screen using a handheld response button with their attention and impulsivity measured by their responses to the task. Movement is simultaneously measured using infrared camera technology to monitor even the most subtle movement (microevents). A QbTest produces an easy-to-read report which shows the test takers performance against an age and gender matched normative group. QbTest comes with full clinical training and supervision as standard. For treatment specifically, clinicians can utilize the report to compare patients' baseline performance (without treatment) and their performance while on treatment. This enables them to make more informed treatment decisions together with patient feedback and other clinical measures – illustrating the changes across all three core symptoms of ADHD over time. Learn more about QbTest here.
ADHD care is not just about ruling in or ruling out ADHD. For those who do receive a diagnosis, the very least they and their families should expect is close attention detail to monitor treatment to ensure it is working to full effect.
Clinical Nurse Specialist for HSE South and South Wexford Child and Adolescent Mental Health Service, Michael Walsh, explains how utilizing objective data together with patient feedback is helping them and their families play an active part in their own treatment decisions.
Finding a balance – titration utilizing patient feedback and objective data
Michael Walsh: "We have found the QbTest a tremendous support. I think I've run 270 QbTests so far and it can be used across the different phases of an ADHD assessment and treatment. When a patient is on medication, we try to adjust the dosage up and down to find the right titration – QbTest can help us to find out if the medication is having the optimal effect.
If the patient's feedback is that their medication isn't working, we utilize the QbTest so we can get an objective view of a dip in concentration at a particular time of the day. If we don't see the improvement that we would expect from the QbTest, that's when we look at the titration of the medication – increasing the dosage if they are still experiencing difficulties with their ADHD symptoms. We invite patients back for a follow-up appointment, to see if the adjustment to the medication made a difference, again using the QbTest.
Some patients will feel that there's been an improvement and others won't. Often the QbTest report helps the patient see, in most cases, the difference it has made. It helps them to reflect on some of the positive changes that have happened since they last did the QbTest – they feel more focused or more alert. The crucial thing is the time at which we intervene. When it comes to the time when they are taking their final exams at high school, they want to be focused and for their medication to be working properly. Often, that's when we get the most engagement from patients in their own treatment, so they will volunteer to do another QbTest around exam time. This helps us to ensure that their dose of medication is helping them perform at their best academically. We want to make sure that everything is right, and they're focused.
The report is also a useful form of encouragement for patients to see the progress they've made. We look back at their first QbTest and then look at the one completed in the last few days. We've had QbTest for 2 or 3 years now, so for some patients they have a comprehensive history of results and we're astonished sometimes by the progress patients have made as we chart their progress over time".
Managing transition – coming off medication
"When patients wish to stop their medication, usually around 17-18 years of age, we have a trial period without medication where we'll use the QbTest to see the before effects with and without medication. That really helps the patient understand their symptoms better and make a more informed decision about whether to stop their medication or not.
As an overall package it works in that sense; from diagnosis to the end of treatment QbTest supports us along the way
Also, for older patients and those looking to stop treatment we're giving them some autonomy in that decision thanksto the QbTest. It's almost like we're saying to them you're an adult, it's your decision – what do you think? Would you be happy to continue the way you are? If they go back to school and they're still struggling to maintain concentration, they still have the option to go back on medication".