Objective data confirms bias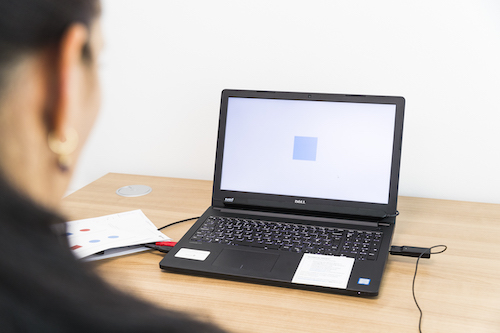 1-minute summary: ADHD diagnoses of school age children can be complicated by age differences of pupils in the same school year. Pupil ages can vary by as much as 12 months, making classmate comparisons when diagnosing ADHD problematic. As an objective ADHD test, QbTest can help remove age and gender bias.
ADHD decision making is compromised by the complex nature of the disorder, associated conditions and reliance on subjective information which can be ambiguous and biased.
This can lead to diagnostic delay and concern about under and over-diagnosis. When assessing health and academic performance, children are often compared against their peers.
Pupils who are considered as lower achievers or more "difficult" to manage by their teachers may also display some of the signs of inattention, impulsivity or hyperactivity which characterise ADHD. In fact, one of the main reasons children are referred for ADHD assessment is a difference in their behaviour compared to their classmates. In a referral process, teachers are tasked with using subjective rating scales to assess the behaviours associated with ADHD which is an important part of the diagnostic process.
However, when it comes to identifying potential ADHD, classmate comparisons are problematic as pupils in the same school year vary in age by 12 months. Research from Canada, Sweden and Taiwan shows that the youngest children in a school year are significantly more likely to be referred for assessment, receive a diagnosis, and be treated for ADHD than those who are up to 12 months older [1,2,3] .
At Qbtech we compared the numbers of QbTests performed in children young for their school year with those who were older and found that younger children are tested 37% more – which is strongly supportive of the findings above.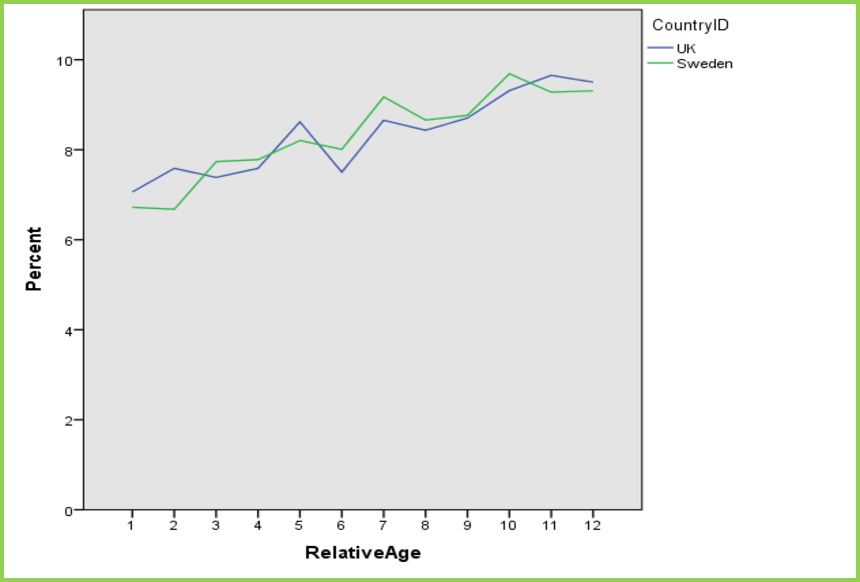 These children may simply be displaying signs of relative immaturity, resulting in referral bias and increasing the risk of over-diagnosis.
QbTest reports are generated by comparing an individual's results with benchmark data from people of the same gender and age without ADHD. This removes age and gender bias. Critically, when we look at QbTest performance for children who are young for their school year, we see no difference in Hyperactivity, Impulsivity or Inattention when compared to their older peers.
This would imply that adding an objective ADHD test to the assessment process will reduce the risk for over and under-diagnosing ADHD and lead to a more appropriate use of ADHD medicines in children.
Qbtech is the world's leading ADHD test company with two products called QbTest and QbCheck. Both products are FDA cleared and CE marked for use by qualified professionals. QbCheck is only available in certain markets – please click here to see if you are eligible.
Chen, MH. et al. (2016). Influence of relative age on diagnosis and treatment of attention-deficit hyperactivity disorder in Taiwanese children. Journal of Pediatrics, 172, 162-167.
Halldner, L. et al. (2014). Relative immaturity and ADHD: findings from nationwide registers, parent- and self-reports. Journal of Child Psychology and Psychiatry, 55, 897-904.
Morrow, R. L. et al. (2012). Influence of relative age on diagnosis and treatment of attention-deficit/hyperactivity disorder in children. Canadian Medical Association Journal, 184, 755-762.