Is objective ADHD testing possible via Telehealth?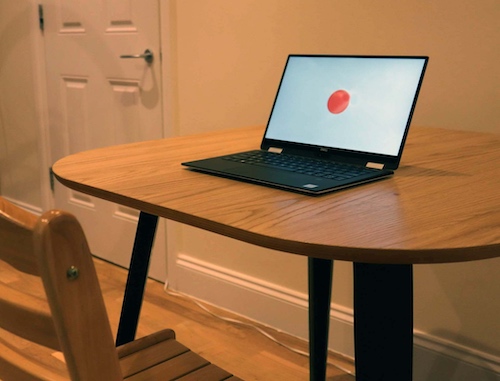 This year's 8th World Congress on ADHD promises to bring together some of the best minds in ADHD research to share the latest ideas and approaches to ADHD care management. This year there is a substantial focus on the response to COVID-19 and the role of digital interventions including telehealth in ADHD care.
In that light, we explore the technical feasibility and usability of our own telehealth solution, QbTest Telehealth powered by QbCheck – research we will be sharing at this year's World Congress.
Data from over 9,000 tests
Comparing the data from 9,213 tests performed at home with 3,444 in-clinic tests around the world we discovered:
The majority of in-home (89.3%) and in-clinic (83.7%) tests were successful
Nearly all (94.5%) test takers reported instructions were "easy to understand and follow during test preparation"
The majority of standardized testing conditions in the home were met
Technical errors were few for both in-clinic (1.54%) and in-home (1.39%) tests.
The results of this audit demonstrated feasibility and usability of QbCheck conducted among adolescents and adults in-clinic and as a telehealth service. These results, combined with previous findings of the equivalency [1], validity [2] and role of telehealth in patient access to ADHD care [3], support the utilization of QbTest Telehealth for in-home objective ADHD assessment.
We look forward to seeing you at the 8th World Congress on ADHD.
What is QbTest Telehealth?
QbTest Telehealth, powered by QbCheck, allows you to provide quality ADHD care to your patients – virtually. Collect objective data on attention, activity and impulsivity to add context to your assessments and treatment plans. QbTest Telehealth combines FDA Cleared QbTest with the online QbCheck to put you back in control with the flexibility of testing in-clinic and remotely [1] [4]. QbCheck objectively measures the three core symptoms of ADHD (hyperactivity, inattention and impulsivity). The online platform also includes a DSM-V based rating scale of ADHD behaviors. These assessments can be used during the process of establishing an initial diagnosis and when monitoring treatment efficacy.
Both QbTest and QbCheck are objective tests measuring all 3 core symptoms of ADHD
Telehealth reports include an online rating scale collated with the Test report
Reports are made available instantaneously after patients complete the task
2 age adjusted tasks; one for 6-12 year olds, another for 12-60 year olds
QbCheck is marketed in the USA, EU, UK and Australia [4].
[1] Ulberstad, F, Boström, H, Chavanon, M‐L, et al. Objective measurement of attention deficit hyperactivity disorder symptoms outside the clinic using the QbCheck: Reliability and validity. Int J Methods Psychiatr Res. 2020; 29:e1822. https://doi.org/10.1002/mpr.1822
[2] Ulberstad, F., Bostrom,H., Christiansen, H., et al. Clinical validity of the QbCheck, a home-based online test of objective markers associated with ADHD. Poster presented at 7th ADHD World Congress.
[3] Doolin, J. and Cordeiro, L. Impact of the COVID-19 Pandemic on Objective ADHD Assessment and Telehealth Adoption: An Audit of U.S.-based Clinics and Global Investigation of Usability and Feasibility Among Pediatric and Adult Clinics Adopting QbTest Telehealth. Presented at the APSARD Annual Conference, January 15, 2021. Virtual.
[4] FDA cleared, FDA Cleared K133382, K122149, K143468, ARTG 295763, CE Marked. Click here for full information about the clinical documentation for QbTest and QbCheck.