Introducing the new ADHD test – QbCheck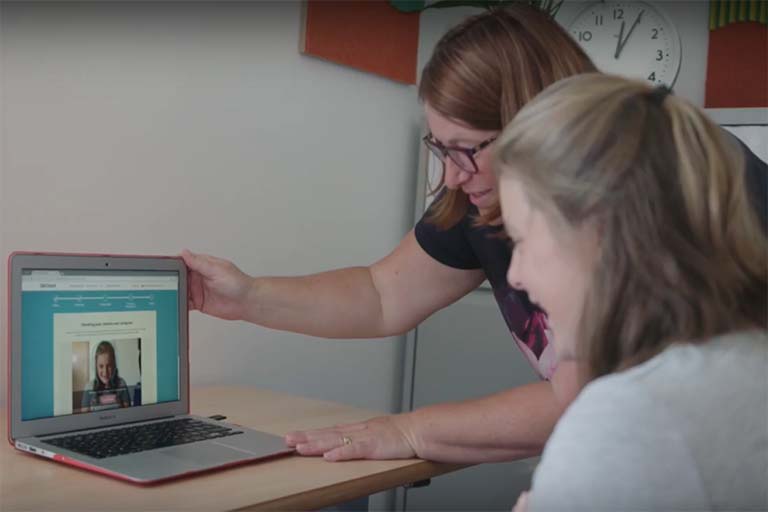 1-minute summary:  QbCheck, the only FDA cleared and CE marked online ADHD test, is now available for purchase by qualified professionals. QbCheck has been developed by the world leading ADHD test company Qbtech and utilises breakthrough technology to provide an objective assessment of ADHD.
QbCheck is designed to simplify yet improve medical and financial outcomes. As the only FDA cleared and CE marked online ADHD test it utilises breakthrough technology to precisely track movement, attention and impulsivity – all the main symptoms of ADHD.
It also includes a DSM rating scale that combined with clinical observations comprise an ADHD assessment or follow-up. QbCheck is created by the world leading ADHD test company Qbtech and is based on the same proven technology as QbTest – a test already performed in hundreds of clinics by hundreds of thousands of patients.
Traditionally, a clinical interview and subjective information from various rating scales have been the clinical standard. This process is complex, involves administrative costs and typically leads to delays spanning several months.  A further limitation is that such evaluations carry significant risk for biased feedback. QbCheck provides unbiased and objective outcome measurements that can be utilized quickly and easily.
With no fixed costs, requiring no special hardware and supported by an e-learning certification program, QbCheck is accessible for qualified professionals who wish to include objective measures in their decision making.  Your clinical interview remains essential to making a diagnosis, by including QbCheck you will have everything you need to be informed to act in ADHD. If you are a qualified professional and would like to purchase QbCheck please visit here for more information.