From ADHD diagnosis to coaching – Jannine's story (part two)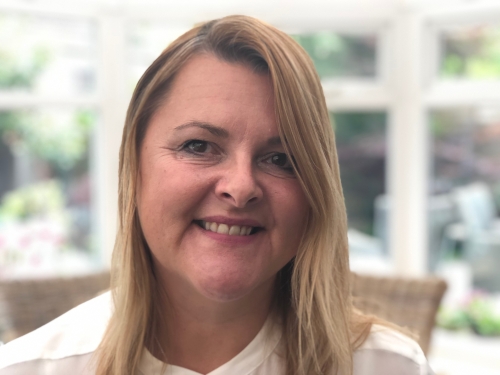 Having lived experience of ADHD and working as a teacher for many years, Jannine Harris knows what she's talking about when it comes to neurodiversity. With ADHD Wise UK, she's helping others to achieve their goals through coaching. In this feature, we find out the hurdles for those with ADHD and how coaching can make a difference.
Understanding the ADHD challenges
ADHD is a condition of dysregulation, we are dysregulated in the way we spend our time, money and energy.
Take the typical 'ADHD home' as an example – not everybody with ADHD is messy but a lot of people are. I regularly say that our homes are often the reflection of the state of our messy brain: we have a lot going on in there! Which can be tough for people with ADHD, but for their partners too. Relationships in general can really suffer too. When we're in a new relationship, for example, it can be really intense and that can take its toll over time. We often mask our ADHD symptoms at the start of a new relationship as well, so our partners may need some time to adjust to our changes in behaviors.
Furthermore, timekeeping and reliability are the two most common factors that create challenges at work. We're often 'time blind', which means we don't perceive time the same way that everybody else does. That's particularly difficult with regards to being on time, being reliable but also when having to meet deadlines.
Prioritizing can be a source of anxiety or frustration as well – picking which one to do first, what to decide not to do. With many clients, one of the things we have to work on is deciding what not to do. In our world, everything is equally urgent and important. I help them to a point where they can make these decisions in order to get the important things done and keep track of them as well. Especially as there are a lot of emotional and mental health issues with those who I support, who may be struggling at work. With those clients, I work hard on building their resilience, to better handle these everyday scenarios that can affect them.
The value of coaching
A big part of ADHD coaching is accountability. In a session, we'll create action points; what are you going to achieve by our next session? Writing something down means it's more likely to happen, sharing it with somebody else means it's extra likely to happen. I am that accountability partner for them. I will check in with them and they often send me text messages or e-mails during the course of the week, because they know that I'm going to hold them accountable. Therefore, they're more likely to do it. It creates an urgency.
I think that coaching also has a lot to do with the serenity of things; understanding what we can change and changing it, accepting what we can't and having the wisdom to know the difference. Moreover, coaching teaches people to build their self-compassion and self-care, building things into your life that ensure that you are okay. We tend to fill our lives with the things that we have to do, but there has to be space in our lives for pleasure and 'white space', that can be filled if need be, but – hopefully – is left empty. Read part three here.

Jannine runs ADHD Wise UK, a company dedicated to ADHD coaching and support. Learn more about ADHD Wise UK here.
See Jannine featured on BBC News and Channel 5: