FDA Clears QbTest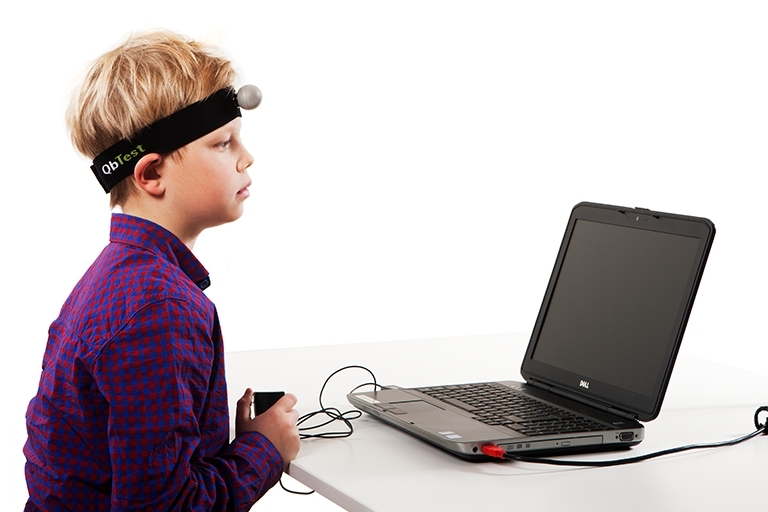 1-minute summary: The US Food and Drug Administration (FDA) has cleared the neuropsychological test – QbTest – developed by the Swedish company Qbtech to aid in assessing individuals with the functional disorder, ADHD.
Swedish innovation granted US clearance
QbTest is a computer-based test, which provides clinicians with objective and validated decision-making support when diagnosing and treating ADHD in children, adolescents and adults. QbTest is the first test of its kind to have been cleared by the FDA.
Approximately 90,000 patients have undergone a QbTest in Europe. Making an ADHD diagnosis requires a thorough assessment, as there is no single test, which solely provides all answers. Traditionally, a clinical interview and subjective information from various rating scales, performed by the patient and their immediate family, has been the standard. QbTest is an objective complement to this subjective diagnostic process, allowing a faster and more qualitative approach during the diagnostic phase as well as when evaluating the patient over time.
"We are very pleased that QbTest has been approved for the US market. It is a stamp of approval of our efforts to document and show the value of QbTest and it enables us to reach more customers interested in developing and improving the care of patients with ADHD", explains Carl Reuterskiöld, CEO of Qbtech. He goes on to say: "We have met the FDA's strict documentation and process requirements and we are proud that we have acquired the most extensive FDA clearance for an ADHD test ever."
Increased quality and better patient dialogue
Studies have shown that QbTest, in addition to existing evaluation methods, increases the quality and shortens the ADHD assessment and therapy process. The test reports are easy to read and understand, which facilitates and encourages patient-clinician dialogues regarding symptoms and therapeutic responses.
About QbTest
QbTest measures the three core signs of ADHD – hyperactivity, inattention and impulsivity – in children, adolescents and adults. QbTest is a computer-based test that combines a test of attention ability with a movement analysis based on an infrared measurement system. The rest results are presented in a report and compared with norm data from other people of the same sex and age who do not have ADHD. This is how QbTest works.
See FDA's clearance here
For further enquiries, please contact: Carl Reuterskiöld, CEO of Qbtech, tel: +46 (0) 8 790 50 01, email: carl.reuterskiold@qbtech.se
Qbtech AB, Quantitative Behaviour Technology, is a privately owned Swedish company founded in 2002. Qbtech is engaged in developing solutions and products for improving the diagnosis, treatment and follow-up of patients with neuropsychiatric disorders. Qbtech has 15 employees and offices in Stockholm, London and Frankfurt.