Birthdate bias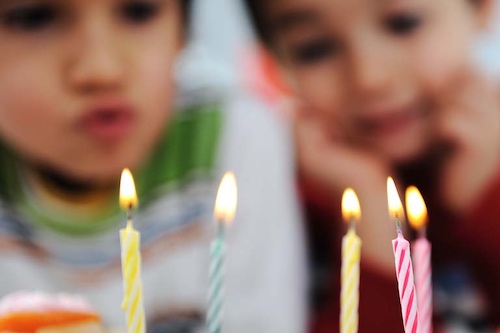 It has long been recognized that the oldest children in age-based cohorts tend to outperform and have better mental health outcomes than their younger-aged peers [1].
Notably, while younger children may appear more hyperactive/impulsive and/or inattentive than their older-aged counterparts, this may be accounted by their age-related immaturity. Critically, research has demonstrated that late birthdate is associated with an increased risk of being diagnosed with and medicated for ADHD [2] and this association may have become the norm.
A recent systematic review carried out by Whitley et al. confirmed that this effect presents internationally [3]. The authors examined the effects of late birthdate on rates of diagnosis and medication use across 19 studies carried out in the US, Spain, Canada, Finland, Germany, The Netherlands, Iceland, Israel, Norway, Sweden, Taiwan, and Australia. Overall, these studies had a combined sample size of over 15.4 million children. Out of the 19 studies, 17 revealed that children who were the youngest in their class were more likely to be diagnosed and medicated for ADHD.
Overall, the effects of late birthdate were particularly strong in the early years of school, indicating more pronounced age-related differences in maturity in younger age groups, relative to older cohorts, where differences in maturity between early and late birthdate children may be less marked. Interestingly, it was also found that the effect of late birthdate was more robust for girls than boys, although further research is necessary to assess whether this effect is consistent across a larger number of studies, and if so, why this may be the case.
Further, two studies evaluated the relationship between birthdate and parent-rated ADHD symptoms, with neither finding an association between the two. It may be the case that unlike teachers, parents are more likely to compare their child's behavior to the child's siblings, friends, or relatives, rather than older-aged school peers.
In this light, the findings emphasize the importance of bearing age-related immaturity in mind when evaluating and managing ADHD in children.
A possible way to compensate for subjective bias when comparing children's behavior is to also use more objective measurements. A registry study evaluating results from a Quantified Behavioral Test (QbTest) showed that although relatively younger children are more often assessed for ADHD than their older peers, there was no difference in age- and gender-matched results on the test between these children [4].
Bell, J. F. & Daniels, S. (1990). Are Summer‐born Children Disadvantaged? The Birthdate Effect in Education. Oxford Review of Education, 16(1), 67-80. doi: 10.1080/0305498900160106




Goodman, R., Gledhill, J., & Ford, T. (2003). Child psychiatric disorder and relative age within school year: cross sectional survey of large population sample. BMJ (Clinical research ed.), 327(7413), 472-475. doi: 10.1136/bmj.327.7413.472




Whitely, M., Raven, M., Timimi, S., Jureidini, J., Phillimore, J., Leo, J., Moncrieff, J. (2018) Attention deficit hyperactivity disorder late birthdate effect common in both high and low prescribing international jurisdictions: systematic review. Journal of Child Psychology and Psychiatry. doi: 10.1111/jcpp.12991




Ulberstad, F. & Boström, H. (2017, April). Are we Confusing Immaturity with Attention-Deficit/Hyperactivity Disorder in Children. Poster session presented at the 6th World Congress on ADHD, Vancouver, Canada.