Back to work with ADHD: finding the right accommodations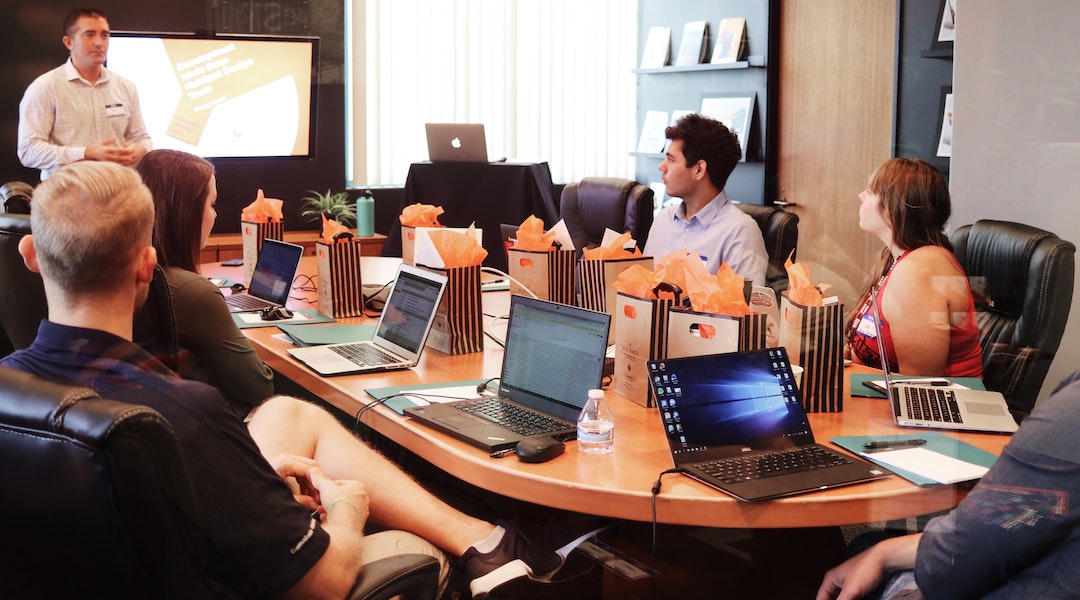 1-minute summary: With more companies returning to in-office or hybrid working, it's a good time to consider workplace accommodations for staff with ADHD. Some workplace adjustments that might benefit staff with ADHD include quiet workspaces, flexible work hours, frequent breaks and modified assignments.
If 2022 is your company's return-to-office year, you're not alone. After several false starts, major firms from Apple to Goldman Sachs and AT&T are finally making in-office days a reality for many of their formerly at-home workers. With office occupancy rates up 20% in the first few months of 2022, It really does seem as though the back-to-office revolution is upon us.
Amid all the talk of hybrid and remote schedules, work accommodations for ADHD deserve more attention than ever. Many ADHDers have become accustomed to the quietude that comes with working from home and may have mixed feelings about the distracting nature of office noise. Others might miss the fast pace of their office environments and be thrilled to return to their work desks and water coolers.
Providing the right accommodations for ADHD at work is critical to leveraging the strengths of a neurodiverse workforce. Thriving in an office setting takes the right balance of business support and employee know-how to create a successful office environment.
The hybrid approach
It's estimated that 42% of workers are currently on a hybrid schedule, splitting their working hours between the office and home. The flexibility of hybrid work can be a real advantage to people with ADHD—provided they can negotiate workplace accommodations with their employer.
A few questions to consider when approaching a hybrid work schedule include:
What kind of work am I doing in-office that can't be done at home?
Where do I do my best work, and what type of tasks are best suited to the office or home?
Are there any non-office environments, such as coworking spaces or cafes, that may suit me better with ADHD at work?
Creating an office setting that works for you isn't just a matter of personal suitability. Companies and managers thrive when their employees are comfortable in where, when, and how they work. Approaching your ADHD workplace accommodations with a mutually beneficial mindset can not only create better outcomes, but also increase the likelihood of having your workplace needs met.
Staying productive with ADHD
Workplaces thrive on employees that are happy, healthy, and comfortable with how and where they work. With that in mind, discussing your workplace needs with your employer doesn't have to create stress. Simply addressing common and useful accommodations—potentially without even referencing ADHD—can fix existing issues and create new office-wide solutions.
Some of the more common accommodations for ADHD in the workplace might include:
A quiet work area, to help you focus and avoid potential distractions. A new location in the office is helpful, but noise-canceling headphones or white noise can work in a pinch.
Flexible work hours, whether it's hybrid work or adjusting your in-office hours. If possible, adjusting your preferred work hours to match your energy levels could have a positive effect on staying focused and keeping your productivity high.
Frequent breaks. Staying fresh and focused throughout the day means having a chance to take in some fresh air, have a walk around the office, and let your mind stray from work-related tasks—at least for a while. Try scheduling regular breaks with specific end times to stay on task without falling behind.
Modified assignments. Restrictive deadlines or tasks with too wide of a scope do more harm than good when it comes to productivity. Delegating work when possible and modifying tasks that aren't feasible can be more effective than struggling under stress
Finally, don't overlook the power of technology. One study on adults with ADHD found that smartphone apps helped establish routines and reduced stress in their daily lives [1]. Utilizing scheduling, time-tracking, and productivity applications can be a useful benefit in the 21st-century workplace, whether that's at -home, hybrid, or in the office.
Better productivity with ADHD
Talking to your employer and coworkers about the right accommodations for you is step one in creating a better work environment. The focus doesn't have to be on ADHD, however—simply addressing these changes as useful productivity tips can be all that's needed to make improvements.
Want to learn more about ADHD at work? Read our blog post on ADHD for entrepreneurial success, or check out our newly-updated resource list for women with ADHD.
References: