An ADHD Christmas – jingle bell or jingle hell?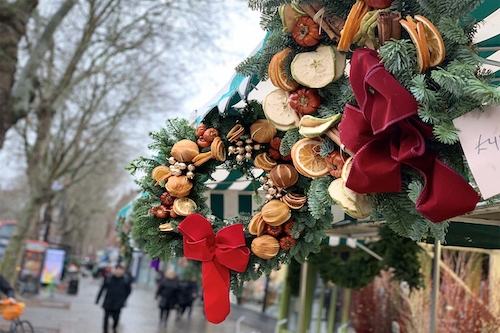 Christmas is just around the corner and for many of us will be a time of fun and spending time with loved ones. Yet, it can also bring varying pressures resulting in stress and anxiety – Sir Winston Churchill is famously thought to have experienced a heart attack while visiting the White House during Christmas 1941[1]!
It is, therefore, important to spend extra care to your, and your loved ones', mental wellbeing during the festive season and to keep even a closer eye on those living with ADHD, as anything that changes a typical daily routine can aggravate ADHD symptoms, including something as joyful as Christmas celebrations. In this blog we share some helpful tips.
Keep routine and structure
Despite the excitement of Christmas festivities, the most important thing to do is to keep routine and structure. It also helps to anticipate inevitable changes, such as busy family get togethers and trips to busy or new places. Talking about and preparing trips, giving gentle reminders or using a special "Christmas calendar", can make a world of difference for someone with ADHD as well as those around them. Discussing and planning Christmas well in advance will help them to anticipate changes to daily routines and to not feel overwhelmed or stressed by unexpected events or last-minute things.
Steer clear of the crowds
Avoiding crowded places such as shopping centres and grocery stores is also a good idea for people with ADHD. Last year, Super Saturday (the Saturday before Christmas) was one of the busiest days for shopping – second to Black Friday [2]. Placing orders online and having them delivered, could help avoid that dreaded shopping trip altogether! When shopping is inescapable, avoiding peak hours and making shopping trips purposeful and short are highly recommendable. Brian Field from ShopperTrak says: "the hours between 2:00 p.m. and 4:00 p.m. will be the busiest on the weekends, with 4:00 p.m being the peak". Additionally, considering that people with ADHD can be prone to financial problems from impulsive spending, planning and create a budget ahead, carrying a list, and having a plan will help to keep control. There are also some great pointers and tips from Money Saving Expert's Martin Lewis [3].
Join the party prepared
Parties and family gatherings can be overstimulating in many ways as well and can provoke a certain pressure to say and do the right things. Addressing social expectations of politeness and creating a code word for when there is the need for a break from festivities, can be helpful preparations. As are activities or games that can serve as a temporary escape and act as a "reset button". When family is visiting, preparation those with ADHD about who is coming, when and how this may impact the family routine and rituals, can have an enlightened effect prior and during their visit.
Have realistic expectations
There is clearly a lot going on over Christmas, and while it works best to try to maintain a typical daily routine as much as possible, it is also important to avoid pressure on yourself too. As yes, it is always better to have a plan but realistically – things can change last minute. As long as you and your loved ones are prepared for that things will be busy and things can change, then this is a great starting point. Another great way which can help to feel more in control is Mindfulness: a practice proven to result in a feeling of calm and relaxation.
In all the rush of the season, it is easy to forget to do the things that keep us most balanced and relaxed. Maintaining a routine that includes predictability, clarity and calmness as well as setting realistic expectations will turn an overwhelming Christmas into the most wonderful time of the year for those with ADHD and their loved ones.
Merry Christmas!
[1] Vale J.A., & Scadding, J. W. (2017) Did Winston Churchill suffer a myocardial infarction in the White House at Christmas 1941? Journal of the Royal Society of Medicine, 110, 483 -92. doi:10.1177/0141076817745506.
[2] Field, B. (2018) Annual Holiday Prediction: The 2018 Top Ten Busiest Shopping Days, viewed 11/12/2019, <https://www.shoppertrak.com/article/holiday-2018-10-busiest-shopping-days-infographic//>
[3] Lewis, M. (2018) Martin Lewis: How to go Christmas cold turkey, viewed 11/12/2019, <https://blog.moneysavingexpert.com/2018/12/martin-lewis–how-to-go-christmas-cold-turkey//>